SOA Training Classes in Lansing, Michigan
Learn SOA in Lansing, Michigan and surrounding areas via our hands-on, expert led courses. All of our classes either are offered on an onsite, online or public instructor led basis. Here is a list of our current SOA related training offerings in Lansing, Michigan: SOA Training
SOA Training Catalog
subcategories
cost: $ 790
length: 2 day(s)
cost: $ 390
length: 1 day(s)
cost: $ 790
length: 2 day(s)
cost: $ 790
length: 2 day(s)
Agile/Scrum Classes
cost: $ 790
length: 2 day(s)
Java Enterprise Edition Classes
cost: $ 1290
length: 3 day(s)
Course Directory
[training on all levels]
Technical Training Courses
Software engineer/architect, System Admin ... Welcome!
Business Training Courses
Project Managers, Business Analysts, Paralegals ... Welcome!
Upcoming Classes
Gain insight and ideas from students with different perspectives and experiences.
Blog Entries
publications that: entertain, make you think, offer insight
I've been a technical recruiter for several years, let's just say a long time. I'll never forget how my first deal went bad and the lesson I learned from that experience. I was new to recruiting but had been a very good sales person in my previous position. I was about to place my first contractor on an assignment. I thought everything was fine. I nurtured and guided my candidate through the interview process with constant communication throughout. The candidate was very responsive throughout the process. From my initial contact with him, to the phone interview all went well and now he was completing his onsite interview with the hiring manager.
Shortly thereafter, I received the call from the hiring manager that my candidate was the chosen one for the contract position, I was thrilled. All my hard work had paid off. I was going to be a success at this new game! The entire office was thrilled for me, including my co-workers and my bosses. I made a good win-win deal. It was good pay for my candidate and a good margin for my recruiting firm. Everyone was happy.
I left a voicemail message for my candidate so I could deliver the good news. He had agreed to call me immediately after the interview so I could get his assessment of how well it went. Although, I heard from the hiring manager, there was no word from him. While waiting for his call back, I received a call from a Mercedes dealership to verify his employment for a car he was trying to lease. Technically he wasn't working for us as he had not signed the contract yet…. nor, had he discussed this topic with me. I told the Mercedes office that I would get back to them. Still not having heard back from the candidate, I left him another message and mentioned the call I just received. Eventually he called back. He wanted more money.
I told him that would be impossible as he and I had previously agreed on his hourly rate and it was fine with him. I asked him what had changed since that agreement. He said he made had made much more money in doing the same thing when he lived in California. I reminded him this is a less costly marketplace than where he was living in California. I told him if he signed the deal I would be able to call the car dealership back and confirm that he was employed with us. He agreed to sign the deal.
As someone who works in many facets of the music industry, I used to seethe with a mixture of anger and jealousy when I would hear people in more "traditional" goods-based industries argue in favor of music content-based piracy. They made all the classic talking points, like "I wouldn't spend money on this artist normally, and maybe if I like it I'll spend money on them when they come to town" (which never happened), or "artists are rich and I'm poor, they don't need my money" (rarely the case), or the worst, "if it were fairly priced and worth paying for, I'd buy it" (not true). I always wondered if they'd have the same attitude if 63% of the things acquired by customers in their industries weren't actually paid for, as was conservatively estimated as the case for the music industry in 2009 (other estimations put the figure of pirated music at 95%). Well, we may soon see the answer to curiosities like that. Though one can say with tentative confidence that music piracy is on the decline thanks to services like Spotify and Rdio, it could be looming on the horizon for the entire global, physical supply chain. Yes, I'm talking about 3d printers.
Before I get into the heart of this article, let me take a moment to make one thing clear: I think these machines are incredible. It's damn near inspiring to think of even a few of their potentially world-changing applications: affordable, perfectly fit prosthetic limbs for wounded servicemen and women; the ability to create a piece of machinery on the spot instead of having to wait for a spare to arrive in the mail, or en route if your car or ship breaks down in a far away place; a company based out of Austin, TX even made a fully functioning firearm from a 3d printer a few months ago.
If these machines become as consumer-friendly and idiot-proof as possible (like computers), it's possible that in a matter of decades (maybe less), a majority of U.S. households will have their own 3d printer. There's also the possibility they could take the tech-hobbyist path, one that is much less appealing to the masses. Dale Dougherty of Makezine.com estimates there are currently around 100,000 "personal" 3d printers, or those not owned for business or educational purposes. I don't think they'll ever be as ubiquitous as computers, but there are plenty of mechanically inclined, crafty hobbyists out there who would love to play around with a 3d printer if it was affordable enough.
That being said, is there reason to worry about the economic implications of consumers making what they want, essentially for free, instead of paying someone else to produce it? Or will the printers instead be used for unique items more so than replicating and ripping off other companies' merchandise in mass amounts? The number of people working in industries that would be affected by a development like this is far greater than the number of people who work in content-based industries, so any downturn would probably have a much larger economic implications. Certainly, those times are a ways off, but a little foresightedness never hurt anyone!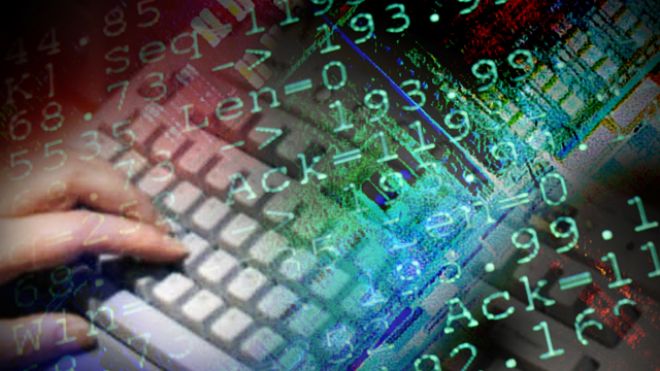 With stiff penalties for being caught and the whiff of secretive underground or even nefarious acts, computer hacking can be seen as a somewhat dubious pursuit. Not all hackers operate with the motive of emptying your Paypal account, however; there are many hackers who utilize their skills to aid companies in locating security flaws ("penetration testing") or engage in hacking with the goal of becoming cyber-freedom-fighters that champion simple human freedoms, such as the right to free speech.

Computer hacking is as much an art as it is a skill. At its simplest distillation, hacking is the systematic search for chinks in programming armor. While advanced problem-solving, intuition and sophisticated understanding of programming languages are a distinct advantage, there does exist a number of push-button programs that computing wizards have written allowing those less sophisticated in the art of hacking to break into remote computers in a variety of ways. Because of this new ubiquity, today's hackers no longer need to be a programming Wunderkind; they simply need to know where to download software and be able to turn on a computer. It really is that simple and the implications can be disturbing.

Phishing, Push-Button Programs and Brute Force Tactics

There's no need to crack a company's firewall if you have direct physical access to their computers. One aspect of hacking is the impersonation of an employee or service worker with the goal of gaining access to a company's database, where the hacker can then unleash whatever havoc he or she has planned into the system. Another is to engage in simple phishing techniques, such as impersonating an employee who forgot their password and needs help logging into the system.

Because such impersonations often fail thanks to companies becoming more security-conscious, taking over operations of a computer remotely is often the preferred method of gaining access. Such attempts can be facilitated in a variety of ways. One is the brute-force method, in which a program such as SQLmap, Nmap or Burpsuite is used; running one of these programs is analogous to trying every doorknob in a neighborhood to see which house is unlocked. Using a variety of different parameters, these programs can find access to a vulnerable computer or network in less than a minute.

Hackers can also attempt to gain access with a program like Metasploit. With literally a few clicks of a mouse, access to a remote and vulnerable computer can be achieved by a relative newbie. With a related hacking aid, called Meterpreter, a backdoor is created that allows access into an operating system. It does not install itself onto the remote computer, running instead using the computer's memory; in fact, Meterpreter can hide itself inside the operations of a perfectly valid program, so it cannot be detected even by sophisticated programmers. Once engaged, it allows a remote user carte blanche access to the system in question.

Where to Learn the Art of Hacking

Of course, for those who wish to learn the actual skills rather than download someone else's hack, there are a number of practice sites that pose an increasingly difficult set of challenges intended to train neophytes in the art of hacking. For example, Hack This Site starts beginners with the goal of cracking simple flaws in coding scripts or software such as HTML, Unix, Javascript and Apache. Their structured series of tests increase in complexity, incorporating real-word scenarios and even old-fashioned "phone phreaking" challenges that recall the bygone golden age of hacking skills displayed by Matthew Broderick in "WarGames."

Using just these simple tools and free practice sites, beginners have a powerful array of hacking resources just a simple mouse click away.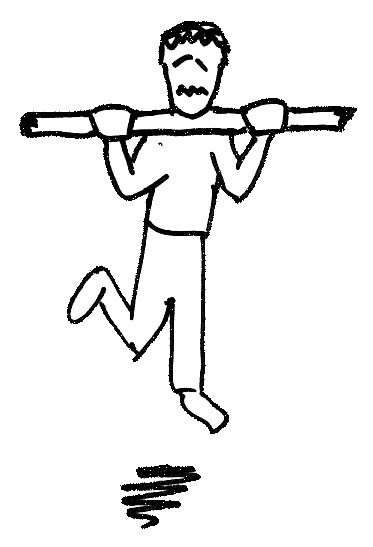 Programmers often tend to be sedentary people. Sitting in a chair and pressing keys, testing code, and planning out one logical step-wise strategy after another to get the computer to process data the way you want it to is just what life as a programmer is all about. But, is being too sedentary hindering a programmers max potential? In other words, will getting up, moving around, and getting the blood pumping make us better programmers? To answer this question more efficiently, we will need to consider the impact of exercise on various aspects of programming.

Alertness And Focus

It is no surprise that working up a sweat makes the mind wake up and become more alert. As the blood starts pumping, the body physically reacts in ways that helps the mind to better focus. And improving our focus might make us better programmers in the sense that we are more able to wrap our mind around a problem and deal with it more efficiently than if we feel sluggish and not so alert. However, improving one's focus with exercise can be augmented by taking such vitamins as B6, Coleen, and eating more saturated fats rather than so many sugars. Exercise alone may be a good start, but it is important to realize that the impact of exercise on overall focus can be enhanced when combined with other dietary practices. However, it never hurts to begin a day of programming with fifteen minutes of rigorous workout to give the mind a little extra push.

Increase In Intellect

Does exercise cause a programmer to become a smarter programmer? This is perhaps a trickier question. In some sense, it might seem as if exercise makes us more intelligent. But, this may be more because our focus is sharper than because of any increase in actual knowledge. For example, if you don't know how to program in Python, it is highly doubtful that exercising harder will all of a sudden transfer such insights directly to your brain. However, exercise might have another indirect impact on a programmer's intellect that will help them to become a better programmer. The more a person exercises, the more stamina and energy they will tend to have, as compared to programmers who never exercise all that much. That additional energy and stamina might help a programmer to be able to push themselves to learn things more efficiently, simply because they aren't getting tired as much as they study new languages or coding techniques. If you have more energy and stamina throughout the day, you will likely be more productive as a programmer as well. Greater productivity can often make one program better simply because they actually push themselves to finish projects. Other programmers who do not exercise on a regular basis may simply lack the energy, stamina, and motivation to follow through and bring their programming projects to completion.

Memory

The ability to remember things and recall them quickly is key to being an efficient programmer. Getting up and getting real exercise may be central to making sure that one does not lose control of these cognitive abilities. According to the New York Times, article, Getting a Brain Boost Through Exercise, recent research studies on mice and humans have shown that, in both cases, exercise does in fact appear to promote better memory function as well as other cognitive factors like spacial sense. (1) Consequently, if a person intends to be a programmer for a long time and wants their mind to be able to remember things and recall them more easily, then exercise may need to become an essential part of such a programmer's daily routine.

As much as one might want to resist the need for exercise and be sedentary programmers, the simple fact is that exercise very well could improve our ability to program in numerous ways. More importantly, exercise is critical to improving and maintaining good health overall. Even if a person does not have much time to get up and move around during the day, there are exercises that one can do while sitting, which would be better to do than no exercise at all.
What are a few unique pieces of career advice that nobody ever mentions?
What Options do Freelance Consultants Have with Large Corporations
Tech Life in Michigan
Home of the Ford Motor Company and many other Fortune 500 and Fortune 1000 Companies, Michigan has a list of famous people that have made their mark on society. Famous Michiganians: Francis Ford Coppola film director; Henry Ford industrialist, Earvin Magic Johnson basketball player; Charles A. Lindbergh aviator; Madonna singer; Stevie Wonder singer; John T. Parsons inventor and William R. Hewlett inventor.
Everything I do is kind of a lesson, even if I am the only person who learns it. Taylor Mali
other Learning Options
Software developers near Lansing have ample opportunities to meet like minded techie individuals, collaborate and expend their career choices by participating in Meet-Up Groups. The following is a list of Technology Groups in the area.
| Company Name | City | Industry | Secondary Industry |
| --- | --- | --- | --- |
| Lear Corporation | Southfield | Manufacturing | Automobiles, Boats and Motor Vehicles |
| TRW Automotive Holdings Corp. | Livonia | Manufacturing | Automobiles, Boats and Motor Vehicles |
| Spartan Stores, Inc. | Byron Center | Retail | Grocery and Specialty Food Stores |
| Steelcase Inc. | Grand Rapids | Manufacturing | Furniture Manufacturing |
| Valassis Communications, Inc. | Livonia | Business Services | Advertising, Marketing and PR |
| Autoliv, Inc. | Auburn Hills | Manufacturing | Automobiles, Boats and Motor Vehicles |
| Cooper-Standard Automotive Group | Novi | Manufacturing | Automobiles, Boats and Motor Vehicles |
| Penske Automotive Group, Inc. | Bloomfield Hills | Retail | Automobile Dealers |
| Con-Way Inc. | Ann Arbor | Transportation and Storage | Freight Hauling (Rail and Truck) |
| Meritor, Inc. | Troy | Manufacturing | Automobiles, Boats and Motor Vehicles |
| Visteon Corporation | Van Buren Twp | Manufacturing | Automobiles, Boats and Motor Vehicles |
| Affinia Group, Inc. | Ann Arbor | Manufacturing | Automobiles, Boats and Motor Vehicles |
| Perrigo Company | Allegan | Healthcare, Pharmaceuticals and Biotech | Pharmaceuticals |
| BorgWarner Inc. | Auburn Hills | Manufacturing | Automobiles, Boats and Motor Vehicles |
| Auto-Owners Insurance | Lansing | Financial Services | Insurance and Risk Management |
| DTE Energy Company | Detroit | Energy and Utilities | Gas and Electric Utilities |
| Whirlpool Corporation | Benton Harbor | Manufacturing | Tools, Hardware and Light Machinery |
| Herman Miller, Inc. | Zeeland | Manufacturing | Furniture Manufacturing |
| Universal Forest Products | Grand Rapids | Manufacturing | Furniture Manufacturing |
| Masco Corporation Inc. | Taylor | Manufacturing | Concrete, Glass, and Building Materials |
| PULTEGROUP, INC. | Bloomfield Hills | Real Estate and Construction | Real Estate & Construction Other |
| CMS Energy Corporation | Jackson | Energy and Utilities | Energy and Utilities Other |
| Stryker Corporation | Portage | Healthcare, Pharmaceuticals and Biotech | Medical Devices |
| General Motors Company (GM) | Detroit | Manufacturing | Automobiles, Boats and Motor Vehicles |
| Kellogg Company | Battle Creek | Manufacturing | Food and Dairy Product Manufacturing and Packaging |
| The Dow Chemical Company | Midland | Manufacturing | Chemicals and Petrochemicals |
| Kelly Services, Inc. | Troy | Business Services | HR and Recruiting Services |
| Ford Motor Company | Dearborn | Manufacturing | Automobiles, Boats and Motor Vehicles |
training details
locations, tags and why hsg
the hartmann software group advantage
A successful career as a software developer or other IT professional requires a solid understanding of software development processes, design patterns, enterprise application architectures, web services, security, networking and much more. The progression from novice to expert can be a daunting endeavor; this is especially true when traversing the learning curve without expert guidance. A common experience is that too much time and money is wasted on a career plan or application due to misinformation.
The Hartmann Software Group understands these issues and addresses them and others during any training engagement. Although no IT educational institution can guarantee career or application development success, HSG can get you closer to your goals at a far faster rate than self paced learning and, arguably, than the competition. Here are the reasons why we are so successful at teaching:
Learn from the experts.

We have provided software development and other IT related training to many major corporations in Michigan since 2002.
Our educators have years of consulting and training experience; moreover, we require each trainer to have cross-discipline expertise i.e. be Java and .NET experts so that you get a broad understanding of how

industry wide

experts work and think.

Discover tips and tricks about SOA programming
Get your questions answered by easy to follow, organized SOA experts
Get up to speed with vital SOA programming tools
Save on travel expenses by learning right from your desk or home office. Enroll in an online instructor led class. Nearly all of our classes are offered in this way.
Prepare to hit the ground running for a new job or a new position
See the big picture and have the instructor fill in the gaps
We teach with sophisticated learning tools and provide excellent supporting course material
Books and course material are provided in advance
Get a book of your choice from the HSG Store as a gift from us when you register for a class
Gain a lot of practical skills in a short amount of time
We teach what we know…software
We care…
learn more
page tags
what brought you to visit us
Lansing, Michigan SOA Training , Lansing, Michigan SOA Training
Classes
, Lansing, Michigan SOA Training
Courses
, Lansing, Michigan SOA Training
Course
, Lansing, Michigan SOA Training
Seminar
training locations
Michigan cities where we offer SOA Training Classes