Cloud Training Classes in Boston, Massachusetts
Learn Cloud in Boston, Massachusetts and surrounding areas via our hands-on, expert led courses. All of our classes either are offered on an onsite, online or public instructor led basis. Here is a list of our current Cloud related training offerings in Boston, Massachusetts: Cloud Training
Course Directory
[training on all levels]
Technical Training Courses
Software engineer/architect, System Admin ... Welcome!
Business Training Courses
Project Managers, Business Analysts, Paralegals ... Welcome!
Upcoming Classes
Gain insight and ideas from students with different perspectives and experiences.
Blog Entries
publications that: entertain, make you think, offer insight
What are the three most important things non-programmers should know about programming?

Written by Brian Knapp, credit and reprint CodeCareerGenius
Since you asked for the three most important things that non-programmers should know about, and I've spent most of my career working with more non-programmers than programmers, I have a few interesting things that would help.
Number One - It Is Impossible To Accurately Estimate Software Projects
No matter what is tried. No matter what tool, agile approach, or magic fairy dust people try to apply to creating software… accurately predicting software project timelines is basically impossible.
There are many good reasons for this. Usually, requirements and feature ideas change on a daily/weekly basis. Often it is impossible to know what needs to be done without actually digging into the code itself. Debugging and QA can take an extraordinary amount of time.
And worst of all…
Project Managers are always pushing for shorter timelines. They largely have no respect for reality. So, at some point they are given estimates just to make them feel better about planning.
No matter how much planning and estimation you do, it will be wrong. At best it will be directionally correct +/- 300% of what you estimated. So, a one year project could actually take anywhere between 0 and 5 years, maybe even 10 years.
If you think I'm joking, look at how many major ERP projects that go over time and over budget by many years and many hundreds of millions of dollars. Look at the F-35 fighter jet software issues.
Or in the small, you can find many cases where a "simple bug fix" can take days when you thought it was hours.
All estimates are lies made up to make everyone feel better. I've never met a developer or manager who could accurately estimate software projects even as well as the local weatherman(or woman) predicts the weather.
Number Two - Productivity Is Unevenly Distributed
What if I told you that in the average eight hour work day the majority of the work will get done in a 30 minute timeframe? Sound crazy?
Well, for most programmers there is a 30–90 minute window where you are extraordinarily productive. We call this the flow state.
Being in the flow state is wonderful and amazing. It often is where the "magic" of building software happens.
Getting into flow can be difficult. It's akin to meditation in that you have to have a period of uninterrupted focus of say 30 minutes to "get in" the flow, but a tiny interruption can pull you right out.
Now consider the modern workplace environment. Programmers work in open office environments where they are invited to distract each other constantly.
Most people need a 1–2 hour uninterrupted block to get 30–90 minutes of flow.
Take the 8 hour day and break it in half with a lunch break, and then pile in a few meetings and all of a sudden you are lucky to get one decent flow state session in place.
That is why I say that most of the work that gets done happens in a 30 minute timeframe. The other 7–8 hours are spent being distracted, answering email, going to meetings, hanging around the water cooler, going to the bathroom, and trying to remember what you were working on before all these distractions.
Ironically, writers, musicians, and other creative professionals have their own version of this problem and largely work alone and away from other people when they are creating new things.
Someday the programming world might catch on, but I doubt it.
Even if this became obvious, it doesn't sit well with most companies to think that programmers would be paid for an 8 hour day and only be cranking out code for a few hours on a good day. Some corporate middle manager would probably get the bright idea to have mandatory flow state training where a guru came in and then there would be a corporate policy from a pointy haired boss mandating that programmers are now required to spend 8 hours a day in flow state and they must fill out forms to track their time and notify their superiors of their flow state activities, otherwise there would be more meetings about the current flow state reports not being filed correctly and that programmers were spending too much time "zoning out" instead of being in flow.
Thus, programmers would spent 7–8 hours a day pretending to be in flow state, reporting on their progress, and getting all their work done in 30 minutes of accidental flow state somewhere in the middle of all that flow state reporting.
If you think I'm joking about this, I'm not. I promise you this is what would happen to any company of more than 2 employees. (Even the ones run by programmers.)
Number Three - It Will Cost 10x What You Think
Being a programmer, I get a lot of non-programmers telling me about their brilliant app ideas. Usually they want me to build something for free and are so generous as to pay me up to 5% of the profits for doing 100% of the work.
Their ideas are just that good.
Now, I gently tell them that I'm not interested in building anything for free.
At that point they get angry, but a few ask how much it will cost. I give them a reasonable (and very incorrect) estimate of what it would cost to create the incredibly simple version of their app idea.
Let's say it's some number like $25,000.
They look at me like I'm a lunatic, and so I explain how much it costs to hire a contract programmer and how long it will actually take. For example's sake let's say it is $100/hr for 250 hours.
To be clear, these are made up numbers and bad estimates (See Number One for details…)
In actuality, to build the actual thing they want might cost $250,000, or even $2,500,000 when it's all said and done.
Building software can be incredibly complex and expensive. What most people can't wrap their head around is the fact that a company like Google, Apple, or Microsoft has spent BILLIONS of dollars to create something that looks so simple to the end user.
Somehow, the assumption is that something that looks simple is cheap and fast to build.
Building something simple and easy for the end user is time consuming and expensive. Most people just can't do it.
So, the average person with a brilliant app idea thinks it will cost a few hundred or maybe a few thousand dollars to make and it will be done in a weekend is so off the mark it's not worth considering their ideas.
And programmers are too eager to play along with these bad ideas (by making bad estimates and under charging for their time) that this notion is perpetuated to the average non-programmer.
So, a good rule of thumb is that software will cost 10 times as much as you think and take 10 times as long to finish.
And that leads to a bonus point…
BONUS - Software Is Never Done
Programmers never complete a software project, they only stop working on it. Software is never done.
I've worked at many software companies and I've never seen a software project "completed".
Sure, software gets released and used. But, it is always changing, being updated, bugs get fixed, and there are always new customer requests for features.
Look at your favorite software and you'll quickly realize how true this is. Facebook, Instagram, Google Search, Google Maps, GMail, iOS, Android, Windows, and now even most video games are never done.
There are small armies of developers just trying to keep all the software you use every day stable and bug free. Add on the fact that there are always feature requests, small changes, and new platforms to deal with, it's a treadmill.
So, the only way out of the game is to stop working on software. At that point, the software begins to decay until it is no longer secure or supported.
Think about old Windows 3.1 software or maybe old Nintendo Cartridge video games. The current computers and video game consoles don't even attempt to run that software anymore.
You can't put an old video game in your new Nintendo Switch and have it "just work". That is what happens when you think software is done.
When programmers stop working on software the software starts to die. The code itself is probably fine, but all the other software keeps moving forward until your software is no longer compatible with the current technology.
So, those are the four most important things that non-programmers should know about programming. I know you asked for only three, so I hope the bonus was valuable to you as well.
I've been a technical recruiter for several years, let's just say a long time. I'll never forget how my first deal went bad and the lesson I learned from that experience. I was new to recruiting but had been a very good sales person in my previous position. I was about to place my first contractor on an assignment. I thought everything was fine. I nurtured and guided my candidate through the interview process with constant communication throughout. The candidate was very responsive throughout the process. From my initial contact with him, to the phone interview all went well and now he was completing his onsite interview with the hiring manager.
Shortly thereafter, I received the call from the hiring manager that my candidate was the chosen one for the contract position, I was thrilled. All my hard work had paid off. I was going to be a success at this new game! The entire office was thrilled for me, including my co-workers and my bosses. I made a good win-win deal. It was good pay for my candidate and a good margin for my recruiting firm. Everyone was happy.
I left a voicemail message for my candidate so I could deliver the good news. He had agreed to call me immediately after the interview so I could get his assessment of how well it went. Although, I heard from the hiring manager, there was no word from him. While waiting for his call back, I received a call from a Mercedes dealership to verify his employment for a car he was trying to lease. Technically he wasn't working for us as he had not signed the contract yet…. nor, had he discussed this topic with me. I told the Mercedes office that I would get back to them. Still not having heard back from the candidate, I left him another message and mentioned the call I just received. Eventually he called back. He wanted more money.
I told him that would be impossible as he and I had previously agreed on his hourly rate and it was fine with him. I asked him what had changed since that agreement. He said he made had made much more money in doing the same thing when he lived in California. I reminded him this is a less costly marketplace than where he was living in California. I told him if he signed the deal I would be able to call the car dealership back and confirm that he was employed with us. He agreed to sign the deal.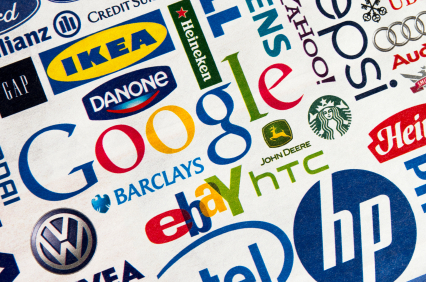 The mainstay of a corporation is the data that it possesses. By data, I mean its customer base, information about the use of its products, employee roles and responsibilities, the development and maintenance of its product lines, demographics of supporters and naysayers, financial records, projected sales ... It is in the organization of this data that advancements to the bottom line are often realized i.e. the nuggets of gold are found. Defining what is important, properly cataloging the information, developing a comprehensive protocol to access and update this information and discerning how this data fits into the corporate venacular is basis of this data organization and may be the difference between moving ahead of the competition or being the one to fall behind.
Whenever we attempt to develop an Enterprise Rule Application, we must begin by harvesting the data upon which those rules are built. This is by no means an easy feat as it requires a thorough understanding of the business, industry, the players and their respective roles and the intent of the application. Depending upon the scope of this undertaking, it is almost always safe to say that no one individual is completely knowledgeable to all facets needed to comprise the entire application.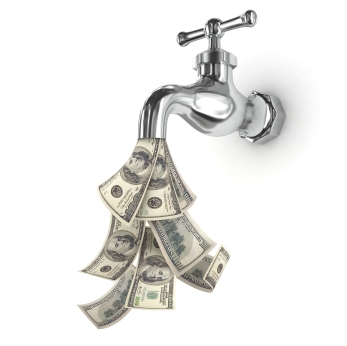 The intial stage of this endeavor is, obviously, to decide upon the intent of the application. This requires knowledge of what is essential, what is an add-on and which of all these requirements/options can be successfully implemented in the allotted period of time. The importance of this stage cannot be stressed enough; if the vision/goal cannot be articulated in a manner that all can understand, the knowledge tap will be opened to become the money drain. Different departments may compete for the same financial resources; management may be jockeying for their day in the sun; consulting corporations, eager to win the bid, may exaggerate their level of competency. These types of endeavors require those special skills of an individual or a team of very competent members to be/have a software architect, subject matter expert and business analyst.
Once the decision has been made and the application development stages have been defined, the next step is to determine which software development tools to employ. For the sake of this article, we will assume that the team has chosen an object oriented language such as Java and a variety of J EE components, a relationsional database and a vendor specific BRMS such as Blaze Advisor. Now, onto the point of this article.
If you are a software developer looking for a slight change, then you have several options available. The process of software development requires multiple types of resources. A software developer performs the construction and delivery of software programs. An experienced software developer gains business knowledge, analytical skills, team management skills and communication skills. All of these skills can be used to divert your development career into a related and slightly varied role in software development.

Production Support Engineer
A developer can easily switch to the role of a Production Support Engineer. This role entails working with customers and technical teams to report, track and resolve production issues. For some, this might be an exciting opportunity to see the software application from a user's point of view.

Engineering Manager
If you have experience in leading a team of developers, you could take the role of an Engineering Manager. This role requires managing a bigger team of developers. The Engineering Manager is also responsible for ensuring the delivery of software products and meeting the deadlines set by Product Management. You will get the opportunity to develop software, if you are inclined to do so. However, you will also take new responsibilities such as performance management, infrastructure management and vendor management.

Partner Engineer
This role requires some amount development as well as coordination with partners such as vendors and customers. The job of a Partner Engineer is to act as a middleman to help the integration of services with partners via application programming interfaces (APIs). For example, companies such as Twitter and Facebook employ Partner Engineers to integrate their services with customer websites.

Systems Analyst
Many companies offer developers with an opportunity to switch to Analyst roles. This role involves analyzing system requirements by working with business and technical teams. Many Systems Analysts also work on reviewing, developing and testing application code. This role is suitable for developers with strong analytical skills.

QA Automation Engineer
This role is responsible for automating test cases with the help of tools such as Java, Ruby and Selenium. This role is ideal for people with prior development experience. QA Automation Engineers work with developers and product managers to define test cases, and to automate and run the test cases. In this role, you will get the opportunity to work on back-end as well as front-end automation tasks. You will remain in touch with programming languages as well as database technologies.

Database Analyst
Most people gain significant amount of knowledge on databases while working as a software developer. This will help you to switch your role into a Database Analyst. A Database Analyst analyzes database issues, reviews performance problems, writes database scripts and runs queries. This role also provides a path to become a Database Administrator, if you are interested.

Deployment Engineer
This role is responsible for deploying the code developed by software engineers. You may not be developing application programs in this role. However, you will be responsible for code deployments, pushing the code into test and production environments.
Related:
Surprising Ways Viruses, Malware, Etc. are Infecting Computers
What is the most pressing problem in Project Management for a Software Project Manager?
Tech Life in Massachusetts
It?s no wonder that Massachusetts is a hub of major activity in information technology with a collection of 121 institutions for higher education. In 2007 Mass. impressively scored the highest of all the states in math on the National Assessments of Educational Progress. Some fun facts about Massachusest: - The first U.S.Postal zip code in Massachusetts is 01001 at Agawam. - The Boston University Bridge on Commonwealth Avenue in Boston is the only place in the world where a boat can sail under a train driving under a car driving under an airplane.
Some people drink deeply from the fountain of knowledge. Others just gargle. ~ Grant M. Bright
other Learning Options
Software developers near Boston have ample opportunities to meet like minded techie individuals, collaborate and expend their career choices by participating in Meet-Up Groups. The following is a list of Technology Groups in the area.
| Company Name | City | Industry | Secondary Industry |
| --- | --- | --- | --- |
| Cabot Corporation | Boston | Telecommunications | Telephone Service Providers and Carriers |
| LPL Financial | Boston | Financial Services | Personal Financial Planning and Private Banking |
| NSTAR Gas and Electric Company | Westwood | Energy and Utilities | Gas and Electric Utilities |
| Cabot Corporation | Boston | Manufacturing | Plastics and Rubber Manufacturing |
| BJ's Wholesale Club, Inc. | Westborough | Retail | Department Stores |
| American Tower Corporation | Boston | Telecommunications | Telecommunications Equipment and Accessories |
| Hologic, Inc. | Bedford | Healthcare, Pharmaceuticals and Biotech | Medical Devices |
| Global Partners LP | Waltham | Retail | Gasoline Stations |
| Northeast Utilities | Boston | Energy and Utilities | Gas and Electric Utilities |
| Liberty Mutual Holding Company | Boston | Financial Services | Insurance and Risk Management |
| Staples Inc. | Framingham | Computers and Electronics | Office Machinery and Equipment |
| Thermo Fisher Scientific Inc. | Waltham | Healthcare, Pharmaceuticals and Biotech | Medical Devices |
| Hanover Insurance Group, Inc. | Worcester | Financial Services | Insurance and Risk Management |
| The TJX Companies, Inc. | Framingham | Retail | Department Stores |
| Iron Mountain, Inc. | Boston | Software and Internet | Data Analytics, Management and Storage |
| Massachusetts Mutual Financial Group | Springfield | Financial Services | Insurance and Risk Management |
| Beacon Roofing Supply, Inc. | Peabody | Manufacturing | Concrete, Glass, and Building Materials |
| Raytheon Company | Waltham | Software and Internet | Software |
| Analog Devices, Inc. | Norwood | Computers and Electronics | Consumer Electronics, Parts and Repair |
| Biogen Idec Inc. | Weston | Healthcare, Pharmaceuticals and Biotech | Biotechnology |
| Boston Scientific Corporation | Natick | Healthcare, Pharmaceuticals and Biotech | Medical Supplies and Equipment |
| PerkinElmer, Inc. | Waltham | Computers and Electronics | Instruments and Controls |
| State Street Corporation | Boston | Financial Services | Trust, Fiduciary, and Custody Activities |
| EMC Corporation | Hopkinton | Computers and Electronics | Networking Equipment and Systems |
training details
locations, tags and why hsg
the hartmann software group advantage
A successful career as a software developer or other IT professional requires a solid understanding of software development processes, design patterns, enterprise application architectures, web services, security, networking and much more. The progression from novice to expert can be a daunting endeavor; this is especially true when traversing the learning curve without expert guidance. A common experience is that too much time and money is wasted on a career plan or application due to misinformation.
The Hartmann Software Group understands these issues and addresses them and others during any training engagement. Although no IT educational institution can guarantee career or application development success, HSG can get you closer to your goals at a far faster rate than self paced learning and, arguably, than the competition. Here are the reasons why we are so successful at teaching:
Learn from the experts.

We have provided software development and other IT related training to many major corporations in Massachusetts since 2002.
Our educators have years of consulting and training experience; moreover, we require each trainer to have cross-discipline expertise i.e. be Java and .NET experts so that you get a broad understanding of how

industry wide

experts work and think.

Discover tips and tricks about Cloud programming
Get your questions answered by easy to follow, organized Cloud experts
Get up to speed with vital Cloud programming tools
Save on travel expenses by learning right from your desk or home office. Enroll in an online instructor led class. Nearly all of our classes are offered in this way.
Prepare to hit the ground running for a new job or a new position
See the big picture and have the instructor fill in the gaps
We teach with sophisticated learning tools and provide excellent supporting course material
Books and course material are provided in advance
Get a book of your choice from the HSG Store as a gift from us when you register for a class
Gain a lot of practical skills in a short amount of time
We teach what we know…software
We care…
learn more
page tags
what brought you to visit us
Boston, Massachusetts Cloud Training , Boston, Massachusetts Cloud Training
Classes
, Boston, Massachusetts Cloud Training
Courses
, Boston, Massachusetts Cloud Training
Course
, Boston, Massachusetts Cloud Training
Seminar
training locations
Massachusetts cities where we offer Cloud Training Classes