Colorwise: A Data Storyteller's Guide to the Intentional Use of Color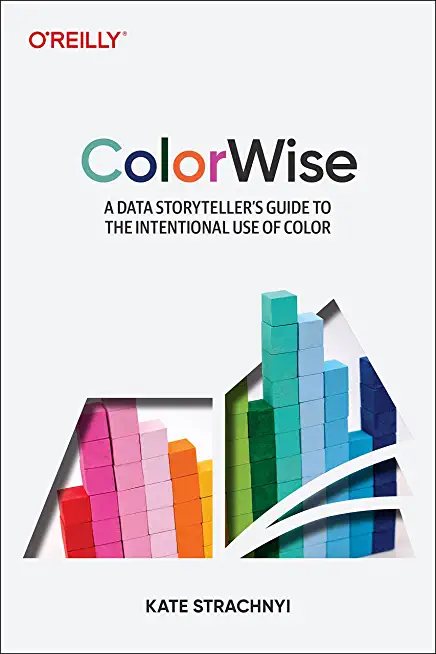 Huge savings for students
Each student receives a 50% discount off of most books in the HSG Book Store. During class, please ask the instructor about purchase details.
| | |
| --- | --- |
| List Price: | $35.99 |
| Price: | $18.00 |
| You Save: | $18.00 |
3
Data has become the most powerful tool in business today, and telling its story effectively is critical. Yet one of the best communicators--color--is the most neglected tool in data visualization. With this book, DATAcated founder Kate Strachnyi provides the ultimate guide to the correct use of color for representing data in graphs, charts, tables, and infographics.
Ideal for data and business analysts, data scientists, and others who design infographics and data visualizations, this practical resource explores color tips and tricks, including the theories behind them and why they work the way they do. ColorWise covers the psychology, history, and culture of many different colors. This book is also a useful teaching tool for learning about proper use of color for data storytelling techniques and dashboarding.
You'll explore:
The role that color theory plays in data visualization and storytelling
Various color techniques you can use to improve data visualizations
How colors affect your audience's understanding of data visualizations
How to use color intentionally to help guide your audience
Tips for using colors that people with color vision deficiency can interpret
How to apply the book's guidelines for use in your own projects