2022 Social Media Planner and Guide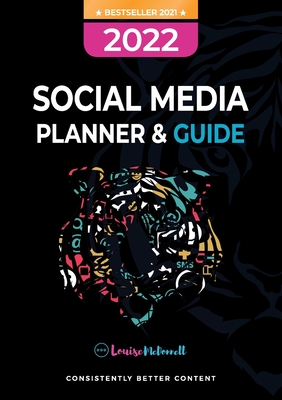 Huge savings for students
Each student receives a 50% discount off of most books in the HSG Book Store. During class, please ask the instructor about purchase details.
| | |
| --- | --- |
| List Price: | $29.00 |
| Price: | $14.50 |
| You Save: | $14.50 |
6
2022 Social Media Planner and Guide: Consistently Better Content
Discover how to use your time more wisely and create compelling social media content with ease. My Social Media Planner 2021 was a bestselling hit, and as this year is the year of the tiger, I've made this planner bigger and better!
I created this Social Media Diary to take the headache out of Social Media content creation, week in and week out. What's new in the 2022 Social Media Planner & Guide this year:
Big social media trends in 2022 and how this will impact your social media posts and ads.
What's new on social media platforms in 2022 and how to adapt your strategy. Including:
- Facebook(TM)
- Instagram (TM)
- Twitter (TM)
- LinkedIn (TM)
- TikTok (TM)
- YouTube (TM)
A Streamlined social media content planning workbook
400+ prompts for social media posts (at least one for every day of 2022!)
Tips on running social media paid ads
A week to view diary including bank holidays from Ireland, UK & US
Resource web page with 200/ 170/$230 worth of helpful tools including a Content Planning worksheet, Organic Reach Calculator, Return on Ad Spend Calculator & a free 20-minute social media content planning tutorial
Our testimonials say it all...
"It stops me hesitating; I prepare, I post" - Melissa Moore, The Retail Advisor
"Louise's planner makes it so much easier to post, especially on days that your brain just can't think in social media mode." - Julie Callaghan, The Old Rectory Leitrim
"Louise's Social Media Planner & Guide allows me to think methodically about my posts for the week ahead." - Sean Kelly, St. Angela's College