Competing In the New Data-Analytics Revolution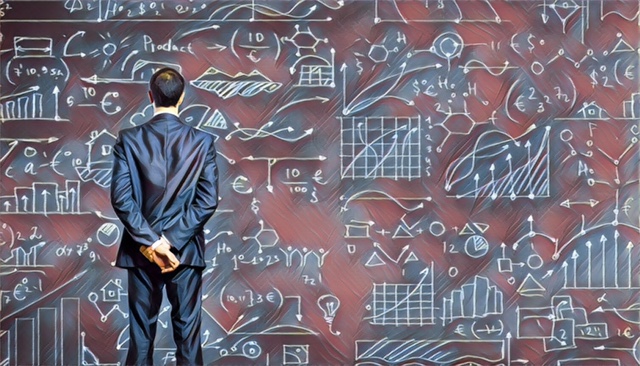 Companies have been collecting and analyzing data forever, pretty much." So what's really new here? What's driving the data-analytics revolution and what does it mean for those that choose to postpone or ignore the pivotal role big-data is currently having on productivity and competition globally?
General Electric chairman and CEO Jeff Immelt explains it best when stating that "industrial companies are now in the information business—whether they like it or not." Likewise, digital data is now everywhere, it's in every industry, in every economy, in every organization and according to the McKinsey Global Institute (MGI), this topic might once have concerned only a few data geeks, but big data is now relevant for leaders across every sector as well as consumers of products and services.

Teaching You Tools to Become Empowered
To build a successful business and career, you must always keep up with changes in the IT Marketplace. AWS, Office 365, LinkedIn, Sales Force, SEO, Social Media are just a few examples of where knowledge is a huge factor for success.
Training with HSG addresses your knowledge gaps and provides you with the requisite tools to outpace the competition.
In light of the new data-driven global landscape and rapid technological advances, the question for senior leaders in companies now is how to integrate new capabilities into their operations and strategies—and position themselves globally where analytics can influence entire industries. An interesting discussion with six of theses senior leaders is covered in MGI's article, "How companies are using big data and analytics," providing us with a glimpse into a real-time decision making processes.
The interviewees:
Murli Buluswar, chief science officer at AIG; Vince Campisi, chief information officer at GE Software; Ash Gupta, chief risk officer at American Express; Zoher Karu, vice president of global customer optimization and data at eBay; Victor Nilson, senior vice president of big data at AT&T; and Ruben Sigala, chief analytics officer at Caesars Entertainment.
An excerpt of their comments follows.
Finding the set of tools that enable organizations to efficiently generate value through the process.
Figuring out how to protect and harness information safely and become a partner with consumers rather than just a vendor for them.
You have to be willing to be a little agile and fluid in how you think about things. But if you start with one outcome and deliver it, you'll be surprised as to where it takes you next.
The first change we had to make was just to make our data of higher quality.
Collaboration comes from technology innovators, it comes from data providers, and it comes from analytical companies.
Competition for analytical talent is extreme. And preserving and maintaining a base of talent within an organization is difficult, particularly if you view this as a core competency.
My intent is to create an environment and a culture where they see that they're learning; they see that they're working on problems that have a broader impact on the company, on the industry, and, through that, on society; and they're part of a vibrant team that is inspired by why it exists and how it defines success.
We recognize as a team and as a company that we ourselves do not have sufficient skills, and we require collaboration across all sorts of entities outside of our company.
To adapt to this increasingly digital world, CIOs, CMO's and analysts are changing the way they work with each other and run their IT organizations. The State of the CIO 2017 reports that CIOs are spending more time on transformational activities such as aligning IT initiatives with business goals (53 percent) and cultivating the IT/business part­nership (38 percent).
It's no surprise that marketing is rapidly becoming one of the most technology-dependent functions across all businesses. In fact, the CMO Council has found that more than a third of CMOs believe that digital marketing will account for 75% or more of their spending within the next five years. This means everything from search engine ads and website optimization to building mobile apps and tools to personalize web experiences — projects that require greater technical expertise. More than ever, IT and marketing collective objective is to weigh the cost benefits, measure the speed of ROI and to determine where it pays to take a calculated risk.
We are just at the beginning of a revolution that will touch every business and every life on this planet. But a great deal of people are still treating the concept of big data as something they can choose to ignore — when actually, they're about to be witness to a great awaking that is big data . The question is how well are you prepared?
other blog entries
Course Directory
[training on all levels]
Technical Training Courses
Software engineer/architect, System Admin ... Welcome!
Business Training Courses
Project Managers, Business Analysts, Paralegals ... Welcome!
Upcoming Classes
Gain insight and ideas from students with different perspectives and experiences.
did you know?
HSG is one of the foremost training companies in the United States
Information Technology Training that enables companies to build better applications and expertly manage the software development process.
Our courses focus on two areas: the most current and critical object-oriented and component based tools, technologies and languages; and the fundamentals of effective development methodology. Our programs are designed to deliver technology essentials while improving development staff productivity.
Personalized courses for unique business and technology needs
An experienced trainer and faculty member will identify the client's individual training requirements, then adapt and tailor the course appropriately. Our custom training solutions reduce time, risk and cost while keeping development teams motivated. The Hartmann Software Group's faculty consists of veteran software engineers, some of whom currently teach at several Colorado Universities. Our faculty's wealth of knowledge combined with their continued real world consulting experience enables us to produce more effective training programs to ensure our clients receive the highest quality and most relevant instruction available. Instruction is available at client locations or at various training facilities located in the metropolitan Denver area.
consulting services
we do what we know ... write software
Design and Development
Application lifecycle management
We generate use cases, UML documentation, architect the system, create an object model, iteratively develop the system, unit and system test and modularize where necessary. These types of engagements are typically longterm and, almost always, incorporate a variety of software technologies.
If you are in need of expertise but only require the assistance of one or two engineers, the Hartmann Software Group can be of help. Instead of procuring talent by way of a placement agency who is likely to contact us, come to the Hartmann Software Group directly. You may realize some savings.
Mentor
The best way to learn is by doing.
The coaching program integrates our course instruction with hands on software development practices. By employing XP (Extreme Programming) techniques, we teach students as follows:
Configure and integrate the needed development tools
MOntitor each students progress and offer feedback, perspective and alternatives when needed.
Establish an Action plan to yield a set of deliverables in order to guarantee productive learning.
Establish an Commit to a deliverable time line.
Hold each student accountable to a standard that is comparable to that of an engineer/project manager with at least one year's experience in the field.
These coaching cycles typically last 2-4 weeks in duration.
Provide Expertise
Services for your business growth.
With the introduction of smart devices, e-marketplaces, electronic forms, SEO practices, big data, virtual office environments, media streaming and so much more, there is hardly a business whose livelihood is not, in some way, dependent upon the inclusion of such software functionality into its online presence, work environment and product offerings. Such inclusion often presents a complex array of challenges that are far beyond the expertise of the business as it demands an understanding of technological options, modular decomposition, backend systems integration and web services. Most importantly, the business requires IT talent and expertise; this is where the Hartmann Software Group shines. To that end, here is an overview of some of the services that we offer:
Business Rule isolation and integration for large scale systems using Blaze Advisor
Develop Java, .NET, Perl, Python, TCL and C++ related technologies for Web, Telephony, Transactional i.e. financial and a variety of other considerations.
Windows and Unix/Linux System Administration.
Application Server Administration, in particular, Weblogic, Oracle and JBoss.
Desperate application communication by way of Web Services (SOAP & Restful), RMI, EJBs, Sockets, HTTP, FTP and a number of other protocols.
Graphics Rich application development work i.e. fat clients and/or Web Clients to include graphic design
Performance improvement through code rewrites, code interpreter enhancements, inline and native code compilations and system alterations.
Mentoring of IT and Business Teams for quick and guaranteed expertise transfer.
Architect both small and large software development systems to include: Data Dictionaries, UML Diagrams, Software & Systems Selections and more