Microsoft Development Training Classes in Longmont, Colorado
Learn Microsoft Development in Longmont, Colorado and surrounding areas via our hands-on, expert led courses. All of our classes either are offered on an onsite, online or public instructor led basis. Here is a list of our current Microsoft Development related training offerings in Longmont, Colorado: Microsoft Development Training
Course Directory
[training on all levels]
Technical Training Courses
Software engineer/architect, System Admin ... Welcome!
Business Training Courses
Project Managers, Business Analysts, Paralegals ... Welcome!
Upcoming Classes
Gain insight and ideas from students with different perspectives and experiences.
Blog Entries
publications that: entertain, make you think, offer insight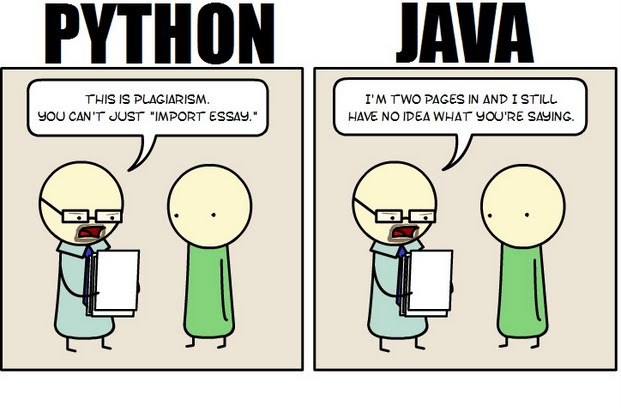 Java still has its place in the world of software development, but is it quickly becoming obsolete by the more dynamically enabled Python programming language? The issue is hotly contested by both sides of the debate. Java experts point out that Java is still being developed with more programmer friendly updates. Python users swear that Java can take up to ten times longer to develop. Managers that need to make the best decision for a company need concrete information so that an informed and rational decision can be made.

First, Java is a static typed language while Python is dynamically typed. Static typed languages require that each variable name must be tied to both a type and an object. Dynamically typed languages only require that a variable name only gets bound to an object. Immediately, this puts Python ahead of the game in terms of productivity since a static typed language requires several elements and can make errors in coding more likely.

Python uses a concise language while Java uses verbose language. Concise language, as the name suggests, gets straight to the point without extra words. Removing additional syntax can greatly reduce the amount of time required to program. A simple call in Java, such as the ever notorious "Hello, World" requires three several lines of coding while Python requires a single sentence. Java requires the use of checked exceptions. If the exceptions are not caught or thrown out then the code fails to compile. In terms of language, Python certainly has surpassed Java in terms of brevity.

Additionally, while Java's string handling capabilities have improved they haven't yet matched the sophistication of Python's. Web applications rely upon fast load times and extraneous code can increase user wait time. Python optimizes code in ways that Java doesn't, and this can make Python a more efficient language. However, Java does run faster than Python and this can be a significant advantage for programmers using Java. When you factor in the need for a compiler for Java applications the speed factor cancels itself out leaving Python and Java at an impasse.

While a programmer will continue to argue for the language that makes it easiest based on the programmer's current level of knowledge, new software compiled with Python takes less time and provides a simplified coding language that reduces the chance for errors. When things go right, Java works well and there are no problems. However, when errors get introduced into the code, it can become extremely time consuming to locate and correct those errors. Python generally uses less code to begin with and makes it easier and more efficient to work with.

Ultimately, both languages have their own strengths and weaknesses. For creating simple applications, Python provides a simpler and more effective application. Larger applications can benefit from Java and the verbosity of the code actually makes it more compatible with future versions. Python code has been known to break with new releases. Ultimately, Python works best as a type of connecting language to conduct quick and dirty work that would be too intensive when using Java alone. In this sense, Java is a low-level implementation language. While both languages are continuing to develop, it's unlikely that one language will surpass the other for all programming needs in the near future.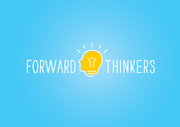 Recently, I asked my friend, Ray, to list those he believes are the top 10 most forward thinkers in the IT industry. Below is the list he generated.
Like most smart people, Ray gets his information from institutions such as the New York Times, the Wall Street Journal, the Huffington Post, Ted Talks ... Ray is not an IT expert; he is, however, a marketer: the type that has an opinion on everything and is all too willing to share it. Unfortunately, many of his opinions are based upon the writings/editorials of those attempting to appeal to the reading level of an 8th grader. I suppose it could be worse. He could be referencing Yahoo News, where important stories get priority placement such as when the voluptuous Kate Upton holds a computer close to her breasts.
Before you read further, note that missing from this list and not credited are innovators: Bill Joy, Dennis Ritchie, Linus Torvalds, Alan Turing, Edward Howard Armstrong, Peter Andreas Grunberg and Albert Fent, Gottfried Wilhelm Leibniz/Hermann Grassmann ... You know the type: the type of individual who burns the midnight oil and rarely, if ever, guffaws over their discoveries or achievements.
From Brennan's Blog which is no longer up and running:
I use Remote Desktop all the time to work inside of my development systems hosted by Microsoft Virtual Server. I use the host system to browse the web for documentation and searches as I work and when I need to copy some text from the web browser I find many times the link between the host clipboard and the remote clipboard is broken. In the past I have read that somehow the remote clipboard utility, rdpclip.exe, gets locked and no longer allows the clipboard to be relayed between the host and the client environment. My only way to deal with it was to use the internet clipboard, cl1p.net. I would create my own space and use it to send content between environments. But that is a cumbersome step if you are doing it frequently.
The only way I really knew to fix the clipboard transfer was to close my session and restart it. That meant closing the tools I was using like Visual Studio, Management Studio and the other ancillary processes I have running as I work and then restarting all of it just to restore the clipboard. But today I found a good link on the Terminal Services Blog explaining that what is really happening. The clipboard viewer chain is somehow becoming unresponsive on the local or remote system and events on the clipboards are not being relayed between systems. It is not necessarily a lock being put in place but some sort of failed data transmission. It then goes on to explain the 2 steps you can take to restore the clipboard without restarting your session.
Use Task Manager to kill the rdpclip.exe process
Run rdpclip.exe to restart it
The clipboard communications should be restored. My clipboard is currently working because I just restarted my session to fix it, but I wanted to test these steps. I killed rdpclip.exe and started it and was able to copy/paste from the remote to the host system. The next time my clipboard dies I will have to check to see if these steps truly do work.
The Context Of Design Thinking And Its Application In Employee Skill Training
Design thinking is a crucial pillar in today's problem-solving imperatives. In fact, it is being pursued as a unit course in various institutions across the globe, thus underlying its importance in aiding objective human thinking. It's not a specific property for designers. Far from it, it has emerged as an innovative solution-seeking tool for all great inventors and innovators.
By description, it is a design methodology used for tackling complex problems that are virtually unknown or ill-defined, through a careful evaluation of the human needs involved, understandably restructuring the problem, by brainstorming to create many solutions, and by adopting a direct approach in testing and prototyping. It helps us come up with creative ways to solve nagging problems that stem from us and especially in the workplace setting.
The 'overwhelmed/overburdened employee' is a common term in HR offices across many organizations in the world. Employees are faced with a huge challenge in regards to coping with fast-paced technological and office changes in the working environment. This had led to a massive stagnation in productivity, prompting HR heads to look for new ways to reduce their employees' stress and workload.
While evaluating many options, this model of thinking has posed as a helpful tool for HR managers when dealing with their vexed employees. IT training, in particular, has helped shape the productive realms of many companies out there.
Let's explore how this thinking domain can be used to plan employee skill training:
Empathize
If you want to show concern for your employees, first empathize with their situation. Seek to understand the needs of the employees deeply, what they lack, what they need, and the challenges that they are likely facing. This will act as the basis of plotting the problem and working on the next phase of solving it.
You can collect data in this phase through empathy maps and journey maps. In the latter, you endeavor to steadily track the day-to-day activities and tasks of employees. This is achieved through observations or structured interviews. In turn, it aids in elevating the thinking process.
Through empathy maps, you ponder on collected findings and synthesize them keenly. Here, you seek to establish how an employee is thinking, their feelings, and insights into the probable root cause of the problem.
Define the Problem
After a comprehensive analysis of the collected data; the problem definition phase should follow. The idea here is to locate the underlying root of the problem concisely. HR should seek to utilize an analysis framework to help address problems affecting the holistic being of all employees. Therefore, each issue would require a list of underlying causes: lack of motivation, lack of knowledge/understanding, or just lack of skill.
Once the root cause(s) are clearly defined, a clear problem statement should be drawn up alongside performance goals that are firmly based on actual drivers.
Think Solely About Employee-Based Solutions (iterative learning)
Conventionally, customers are at the heart of every organization's dealings. They inspire and drive the company's objectives because they are crucial in profit making. However, employees have greatly suffered while working 'behind the scenes.' Such situations have led to employees feeling discontent and work under immense pressure, which inevitably leads to underperformance. To avoid this, the experimental learning concept can be utilized by HR offices to engage employees more by creating solutions that directly suit the situations they encounter daily.
Here, trainers are removed as the center of focus. An iterative 'reflection' cycle is established to tap continuous employee feedback in a bid to sharpen their skills. This method helps employees adapt to new technology through a well established IT consulting network. In the long run, employees don't forget how they handled a particular problem, and this effectively raises a firm's productivity.
Support Employee Tasks with Simple Technology (Ideate)
The simplest way to support employee-working experience is by not sidelining them unprepared with changing technology processes. As an HR Manager, fully engage your employees when transitioning to new tech by making use of effective training or consulting services. Specific training needs can be assessed and addressed within the organization or with a third party industry expert.
According to Deloitte's 2016 Global Human Capital Trends Report, design thinking was isolated as crucial in crafting the employee experience. 79% of those interviewed identified it as imperative. However, almost a similar percentage agreed that a lot of compliance programs and training are still based on outdated modes of meetings and processes.
The report also recommended the need to put necessary consideration on employees through proper IT training for far colossal efficiency. One way to make this work is by drawing a connected roadmap of skills and information needed at certain work intervals. Shedding off overwhelming and irrelevant amounts of data for new employees is vital in retaining their concentration and output. What's more, a customizable app can help employees undertake appropriate tasks at the specified time, thus resulting in higher revenue for the long term.
Implementing an Intuitive Tech Learning Approach (Ideate)
The basis of this argument is that not every employee is the same. All of them are differently gifted and shouldn't be forced to use one inflexible technology or system that doesn't cater to their individual needs in a buzzing work environment. This mode of critical thinking brings to life personas such that fictive employees representing a defined group of external employees are drawn up. In this set-up, the personas should be able to learn and work efficiently within their own small environment while quickly utilizing their own skill set and the required information to make things work.
An HR manager can replicate this working scenario through the use of role-plays. This can be achieved by conducting short-term soft skills training sessions to sharpen their ability to handle similar situations. In the case of new technology, video-replays on how to use it in a one-on-one customer scenario can help relieve the pressure and spur the employee to be more productive.
Prototype and Testing
Here, the HR Manager should run a couple of tests to ensure whether the desired model of skill training is working. One way to get started is by crafting a simple prototype of the technology required, probably as a single module to establish its viability.
The new technology should be vigorously tested during prototyping to pinpoint any leaks, disjoints, or performance issues. Structured walkthroughs can be implemented to help employees navigate the solution through proper IT training sessions.
What's more, HR should conduct sessions to get the employees' views, emotions, or feelings regarding the new solution. In case of any cause for concern, the prototype should be improved until it meets the intermediate needs of its users.
Iterations are also a common occurrence in this phase. Refinements and alterations are curved out to make sure that the final thing suits every employee in some understandable capacity.
Wrapping Up
Design thinking is crucial in any organizational setting in making sure that employees sync properly with the technology in place. This will go a long way in improving their productivity.
Tech Life in Colorado
CNBC's list of "Top States for Business for 2010" has recognized Colorado as the third best state in the nation for business. Colorado is also the home to a bunch of federal facilities such as NORAD (North American Aerospace Defense Command, United States Air Force Academy, Schriever Air Force Base, Peterson Air Force Base, and Fort Carson. On top of the beautiful mountainous scenery and sunny weather, tech life has been brewing steadily in the last decade in Denver and Boulder.
A man who reads too much and uses his own brain too little falls into lazy habits of thinking. ~Albert Einstein
other Learning Options
Software developers near Longmont have ample opportunities to meet like minded techie individuals, collaborate and expend their career choices by participating in Meet-Up Groups. The following is a list of Technology Groups in the area.
| Company Name | City | Industry | Secondary Industry |
| --- | --- | --- | --- |
| Level 3 Communications, Inc | Broomfield | Telecommunications | Telecommunications Other |
| Liberty Global, Inc. | Englewood | Telecommunications | Video and Teleconferencing |
| Liberty Media Corporation | Englewood | Media and Entertainment | Media and Entertainment Other |
| Western Union Company | Englewood | Financial Services | Financial Services Other |
| Ball Corporation | Broomfield | Manufacturing | Metals Manufacturing |
| Pilgrim's Pride Corporation | Greeley | Manufacturing | Food and Dairy Product Manufacturing and Packaging |
| Molson Coors Brewing Company | Denver | Manufacturing | Alcoholic Beverages |
| DISH Network Corporation | Englewood | Media and Entertainment | Media and Entertainment Other |
| Arrow Electronics, Inc. | Englewood | Computers and Electronics | Networking Equipment and Systems |
| DaVita, Inc. | Denver | Healthcare, Pharmaceuticals and Biotech | Outpatient Care Centers |
| Blockbuster LLC | Englewood | Media and Entertainment | Media and Entertainment Other |
| CH2M HILL | Englewood | Energy and Utilities | Alternative Energy Sources |
| Newmont Mining Corporation | Greenwood Vlg | Agriculture and Mining | Mining and Quarrying |
training details
locations, tags and why hsg
the hartmann software group advantage
A successful career as a software developer or other IT professional requires a solid understanding of software development processes, design patterns, enterprise application architectures, web services, security, networking and much more. The progression from novice to expert can be a daunting endeavor; this is especially true when traversing the learning curve without expert guidance. A common experience is that too much time and money is wasted on a career plan or application due to misinformation.
The Hartmann Software Group understands these issues and addresses them and others during any training engagement. Although no IT educational institution can guarantee career or application development success, HSG can get you closer to your goals at a far faster rate than self paced learning and, arguably, than the competition. Here are the reasons why we are so successful at teaching:
Learn from the experts.

We have provided software development and other IT related training to many major corporations in Colorado since 2002.
Our educators have years of consulting and training experience; moreover, we require each trainer to have cross-discipline expertise i.e. be Java and .NET experts so that you get a broad understanding of how

industry wide

experts work and think.

Discover tips and tricks about Microsoft Development programming
Get your questions answered by easy to follow, organized Microsoft Development experts
Get up to speed with vital Microsoft Development programming tools
Save on travel expenses by learning right from your desk or home office. Enroll in an online instructor led class. Nearly all of our classes are offered in this way.
Prepare to hit the ground running for a new job or a new position
See the big picture and have the instructor fill in the gaps
We teach with sophisticated learning tools and provide excellent supporting course material
Books and course material are provided in advance
Get a book of your choice from the HSG Store as a gift from us when you register for a class
Gain a lot of practical skills in a short amount of time
We teach what we know…software
We care…
learn more
page tags
what brought you to visit us
Longmont, Colorado Microsoft Development Training , Longmont, Colorado Microsoft Development Training
Classes
, Longmont, Colorado Microsoft Development Training
Courses
, Longmont, Colorado Microsoft Development Training
Course
, Longmont, Colorado Microsoft Development Training
Seminar
training locations
Colorado cities where we offer Microsoft Development Training Classes