Cisco Training Classes in Pharr, Texas
Learn Cisco in Pharr, Texas and surrounding areas via our hands-on, expert led courses. All of our classes either are offered on an onsite, online or public instructor led basis. Here is a list of our current Cisco related training offerings in Pharr, Texas: Cisco Training
Cisco Training Catalog
Course Directory
[training on all levels]
Technical Training Courses
Software engineer/architect, System Admin ... Welcome!
Business Training Courses
Project Managers, Business Analysts, Paralegals ... Welcome!
Upcoming Classes
Gain insight and ideas from students with different perspectives and experiences.
Blog Entries
publications that: entertain, make you think, offer insight
Programmers often tend to be sedentary people. Sitting in a chair and pressing keys, testing code, and planning out one logical step-wise strategy after another to get the computer to process data the way you want it to is just what life as a programmer is all about. But, is being too sedentary hindering a programmers max potential? In other words, will getting up, moving around, and getting the blood pumping make us better programmers? To answer this question more efficiently, we will need to consider the impact of exercise on various aspects of programming.

Alertness And Focus

It is no surprise that working up a sweat makes the mind wake up and become more alert. As the blood starts pumping, the body physically reacts in ways that helps the mind to better focus. And improving our focus might make us better programmers in the sense that we are more able to wrap our mind around a problem and deal with it more efficiently than if we feel sluggish and not so alert. However, improving one's focus with exercise can be augmented by taking such vitamins as B6, Coleen, and eating more saturated fats rather than so many sugars. Exercise alone may be a good start, but it is important to realize that the impact of exercise on overall focus can be enhanced when combined with other dietary practices. However, it never hurts to begin a day of programming with fifteen minutes of rigorous workout to give the mind a little extra push.

Increase In Intellect

Does exercise cause a programmer to become a smarter programmer? This is perhaps a trickier question. In some sense, it might seem as if exercise makes us more intelligent. But, this may be more because our focus is sharper than because of any increase in actual knowledge. For example, if you don't know how to program in Python, it is highly doubtful that exercising harder will all of a sudden transfer such insights directly to your brain. However, exercise might have another indirect impact on a programmer's intellect that will help them to become a better programmer. The more a person exercises, the more stamina and energy they will tend to have, as compared to programmers who never exercise all that much. That additional energy and stamina might help a programmer to be able to push themselves to learn things more efficiently, simply because they aren't getting tired as much as they study new languages or coding techniques. If you have more energy and stamina throughout the day, you will likely be more productive as a programmer as well. Greater productivity can often make one program better simply because they actually push themselves to finish projects. Other programmers who do not exercise on a regular basis may simply lack the energy, stamina, and motivation to follow through and bring their programming projects to completion.

Memory

The ability to remember things and recall them quickly is key to being an efficient programmer. Getting up and getting real exercise may be central to making sure that one does not lose control of these cognitive abilities. According to the New York Times, article, Getting a Brain Boost Through Exercise, recent research studies on mice and humans have shown that, in both cases, exercise does in fact appear to promote better memory function as well as other cognitive factors like spacial sense. (1) Consequently, if a person intends to be a programmer for a long time and wants their mind to be able to remember things and recall them more easily, then exercise may need to become an essential part of such a programmer's daily routine.

As much as one might want to resist the need for exercise and be sedentary programmers, the simple fact is that exercise very well could improve our ability to program in numerous ways. More importantly, exercise is critical to improving and maintaining good health overall. Even if a person does not have much time to get up and move around during the day, there are exercises that one can do while sitting, which would be better to do than no exercise at all.
What are a few unique pieces of career advice that nobody ever mentions?
What Options do Freelance Consultants Have with Large Corporations
One of the most recent additions to the iPhone is the Photo Editor, directly in the iPhone. Added in the update that came from Apple over the summer, this new photo editor brings efficiency, and simplicity to photo editing, right in your phone. If you have a photo that you just took a moment ago of you with your friends, and you want to edit some features before posting it on a social networking site, it becomes simpler with this new addition, right in the Photos Application.
Open up the Photos application, and tap on a picture you would like to edit. Once your picture comes up, tap in the top right on the button named "Edit." A user interface that deals with editing will show up, and you are ready to rock and roll. First off, many times we take pictures at weird angles, we take them sideways, upside down, to the right, to the left, and our phone doesn't recognize them. In the bottom left, you will see an arrow that is pointing counter clockwise; this is the button that you want to press if you want to flip your picture around to the correct orientation. Keep in mind that this flips counter clockwise, and it doesn't matter if you pass the orientation that you wanted. Just keep flipping!
Next up is the simple enhance tool. Sometimes colors get drowned out if we don't have the right lighting in our pictures, and makes the photo look dull, and dreary. You don't want your colors to look dull and dreary while you are celebrating your trip to New York and seeing Times Square! Tapping on the button that looks similar to a magic wand, your picture will begin to look brighter and fuller. With the tap of a button, the iPhone detects what points in the picture is, as we said earlier, "dull, and dreary" and enhances those colors to their predicted colors, if the light was in the correct intensity. However, if you are dissatisfied with the outcome of the enhance tool, if your picture is not handled well by the phone, you are able to tap on the wand again, and remove your auto enhance.
In the rare case of red eye in your picture, the new photo editor has a solution. Moreover, a one-tap solution. With a simple tap on the red eye correction tool, between the crop tool, and the auto-enhance tool, you bring up a screen where you are now able to tap anywhere on your photo where red eye exists, and remove it. As simple as that. Remember when you had to do crazy dragging, selection, and odd stunts to remove red eye? Not any more.
I've been a technical recruiter for several years, let's just say a long time. I'll never forget how my first deal went bad and the lesson I learned from that experience. I was new to recruiting but had been a very good sales person in my previous position. I was about to place my first contractor on an assignment. I thought everything was fine. I nurtured and guided my candidate through the interview process with constant communication throughout. The candidate was very responsive throughout the process. From my initial contact with him, to the phone interview all went well and now he was completing his onsite interview with the hiring manager.
Shortly thereafter, I received the call from the hiring manager that my candidate was the chosen one for the contract position, I was thrilled. All my hard work had paid off. I was going to be a success at this new game! The entire office was thrilled for me, including my co-workers and my bosses. I made a good win-win deal. It was good pay for my candidate and a good margin for my recruiting firm. Everyone was happy.
I left a voicemail message for my candidate so I could deliver the good news. He had agreed to call me immediately after the interview so I could get his assessment of how well it went. Although, I heard from the hiring manager, there was no word from him. While waiting for his call back, I received a call from a Mercedes dealership to verify his employment for a car he was trying to lease. Technically he wasn't working for us as he had not signed the contract yet…. nor, had he discussed this topic with me. I told the Mercedes office that I would get back to them. Still not having heard back from the candidate, I left him another message and mentioned the call I just received. Eventually he called back. He wanted more money.
I told him that would be impossible as he and I had previously agreed on his hourly rate and it was fine with him. I asked him what had changed since that agreement. He said he made had made much more money in doing the same thing when he lived in California. I reminded him this is a less costly marketplace than where he was living in California. I told him if he signed the deal I would be able to call the car dealership back and confirm that he was employed with us. He agreed to sign the deal.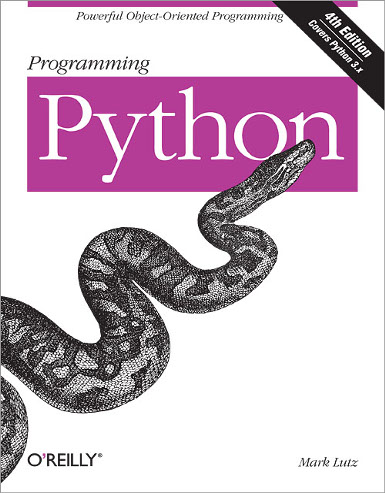 Python is an incredibly powerful and useful computer programming language that many of the biggest websites in the world rely on for their foundation. Python provides reliable results that are functional and involve a variety of dynamic scripted and non-scripted contexts. And because it is free and open source, it has remained a popular choice for a variety of different developers who are looking to build new sites on one of the most reliable languages available. Here is a look at 10 of the most famous software programs that are written in Python and what they do.

YouTube
If you love watching hours of homemade and professional quality video clips on YouTube, you can thank Python for giving you that option. The foundation for Python helped YouTube integrate streaming videos into their pages, as well as the ability to like videos and embed certain information. YouTube is one of the most popular sites on the Internet, and it runs off of one of the most powerful languages in Python.

DropBox
What started as a powerful app, DropBox is now used by a variety of individuals, businesses, companies, organizations and more. This program lets you save files to a cloud-based service, that you can then access from anywhere in the world. With Python at the root of DropBox, there is no longer a need for USB sticks or blank CDs, since you can now save and share everything with your cloud-based account.

Google
It takes a lot of power to be able to handle the most popular search engine in the entire world. That is why Google uses Python for its mainframe foundation, as well as in addition to various apps that it runs in conjunction with the main site. The ease that Google provides for finding certain information, would be impossible without Python at the core.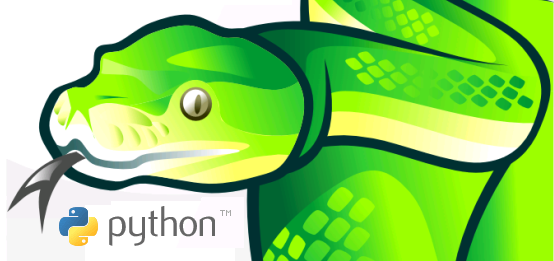 Quora
Got a question? Ask it on Quora. This site compiles a list of questions and answers that come from a community of individuals. Those questions are then organized by various members of the community, which puts the most relevant information at the top. The creators of Quora, who happened to be former Facebook employees, decided to use Python to help them create the world's best Magic 8 ball in Quora.

Instagram
If you love taking photos of your food or a new outfit and posting it online for all of your friends to see, you can thank Python for that ability. Granted, Instagram has both a very powerful app and a website, but the latter runs on Python language. The system allows for users to browse, find and post pictures that they like on the site.

BitTorrent
BitTorrent has evolved quite a bit in recent years, but its foundation and earlier years were built on Python. When it comes to one of the largest databases of knowledge, media and content, BitTorrent is the way to go. But you wouldn't be able to get any of those lectures or other legal stuff that you are downloading from BitTorrent, if it wasn't for Python.

Spotify
Spotify changed the music game when it allowed you to listen to ad-free music of your choice. This wasn't a program where you got to select a playlist, but rather full songs that you love, on repeat as many times as you can imagine, if you so desire. But whether you are rocking out to the latest K-Pop song from Psy or a classic jazz tune, you are doing so because Spotify was built on Python.

Reddit
Reddit is one of the biggest open communities on the web. You have a question, want to talk about something in specific, or find tons of information regarding a particular topic, you can just look on Reddit. The site relies on Python to help them store user names, categorize subreddits, upload links to GIFs and, of course, award gold to valued posters.

Yahoo Maps
Much like Google, Yahoo also uses Python for a variety of different resources. Most valued may be Yahoo Maps. The API and programming behind the maps program, which is built with Python, allows for users to find locations, get directions and even find reviews about local places.

Hipmunk
If you love to travel, you have likely come across Hipmunk. And while the site lets you save money on booking your itinerary through Hipmunk, it is Python that keeps everything organized. Python also helps sort the best discounts and rates, so you can get the best packages available.

Python is an incredibly powerful tool for web development. More and more sites rely on it, including 10 of the most powerful sites in the world that are listed here.
Related:

Current Active List of Organizations that use Python
Tech Life in Texas
Austin may be considered the live music capital of the world but the field of technology is becoming the new norm in the The Lone Star State. Home to Dell and Compaq computers, there is a reason why central Texas is often referred to as the Silicon Valley of the south. It?s rated third on the charts of the top computer places in the United States with a social learning and training IT atmosphere. Adding the fact that Austin offers fairly inexpensive living costs for students, software developers may take note as they look to relocate.
You'll spend far more time babysitting old technologies than implementing new ones. Jason Hiner Inside every well-written large program is a well-written small program. C.A.R. Hoare
other Learning Options
Software developers near Pharr have ample opportunities to meet like minded techie individuals, collaborate and expend their career choices by participating in Meet-Up Groups. The following is a list of Technology Groups in the area.
| Company Name | City | Industry | Secondary Industry |
| --- | --- | --- | --- |
| Dr Pepper Snapple Group | Plano | Manufacturing | Nonalcoholic Beverages |
| Western Refining, Inc. | El Paso | Energy and Utilities | Gasoline and Oil Refineries |
| Frontier Oil Corporation | Dallas | Manufacturing | Chemicals and Petrochemicals |
| ConocoPhillips | Houston | Energy and Utilities | Gasoline and Oil Refineries |
| Dell Inc | Round Rock | Computers and Electronics | Computers, Parts and Repair |
| Enbridge Energy Partners, L.P. | Houston | Transportation and Storage | Transportation & Storage Other |
| GameStop Corp. | Grapevine | Retail | Retail Other |
| Fluor Corporation | Irving | Business Services | Management Consulting |
| Kimberly-Clark Corporation | Irving | Manufacturing | Paper and Paper Products |
| Exxon Mobil Corporation | Irving | Energy and Utilities | Gasoline and Oil Refineries |
| Plains All American Pipeline, L.P. | Houston | Energy and Utilities | Gasoline and Oil Refineries |
| Cameron International Corporation | Houston | Energy and Utilities | Energy and Utilities Other |
| Celanese Corporation | Irving | Manufacturing | Chemicals and Petrochemicals |
| HollyFrontier Corporation | Dallas | Energy and Utilities | Gasoline and Oil Refineries |
| Kinder Morgan, Inc. | Houston | Energy and Utilities | Gas and Electric Utilities |
| Marathon Oil Corporation | Houston | Energy and Utilities | Gasoline and Oil Refineries |
| United Services Automobile Association | San Antonio | Financial Services | Personal Financial Planning and Private Banking |
| J. C. Penney Company, Inc. | Plano | Retail | Department Stores |
| Energy Transfer Partners, L.P. | Dallas | Energy and Utilities | Energy and Utilities Other |
| Atmos Energy Corporation | Dallas | Energy and Utilities | Alternative Energy Sources |
| National Oilwell Varco Inc. | Houston | Manufacturing | Manufacturing Other |
| Tesoro Corporation | San Antonio | Manufacturing | Chemicals and Petrochemicals |
| Halliburton Company | Houston | Energy and Utilities | Energy and Utilities Other |
| Flowserve Corporation | Irving | Manufacturing | Tools, Hardware and Light Machinery |
| Commercial Metals Company | Irving | Manufacturing | Metals Manufacturing |
| EOG Resources, Inc. | Houston | Energy and Utilities | Gasoline and Oil Refineries |
| Whole Foods Market, Inc. | Austin | Retail | Grocery and Specialty Food Stores |
| Waste Management, Inc. | Houston | Energy and Utilities | Waste Management and Recycling |
| CenterPoint Energy, Inc. | Houston | Energy and Utilities | Gas and Electric Utilities |
| Valero Energy Corporation | San Antonio | Manufacturing | Chemicals and Petrochemicals |
| FMC Technologies, Inc. | Houston | Energy and Utilities | Alternative Energy Sources |
| Calpine Corporation | Houston | Energy and Utilities | Gas and Electric Utilities |
| Texas Instruments Incorporated | Dallas | Computers and Electronics | Semiconductor and Microchip Manufacturing |
| SYSCO Corporation | Houston | Wholesale and Distribution | Grocery and Food Wholesalers |
| BNSF Railway Company | Fort Worth | Transportation and Storage | Freight Hauling (Rail and Truck) |
| Affiliated Computer Services, Incorporated (ACS), a Xerox Company | Dallas | Software and Internet | E-commerce and Internet Businesses |
| Tenet Healthcare Corporation | Dallas | Healthcare, Pharmaceuticals and Biotech | Hospitals |
| XTO Energy Inc. | Fort Worth | Energy and Utilities | Gasoline and Oil Refineries |
| Group 1 Automotive | Houston | Retail | Automobile Dealers |
| ATandT | Dallas | Telecommunications | Telephone Service Providers and Carriers |
| Anadarko Petroleum Corporation | Spring | Energy and Utilities | Gasoline and Oil Refineries |
| Apache Corporation | Houston | Energy and Utilities | Gasoline and Oil Refineries |
| Dean Foods Company | Dallas | Manufacturing | Food and Dairy Product Manufacturing and Packaging |
| American Airlines | Fort Worth | Travel, Recreation and Leisure | Passenger Airlines |
| Baker Hughes Incorporated | Houston | Energy and Utilities | Gasoline and Oil Refineries |
| Continental Airlines, Inc. | Houston | Travel, Recreation and Leisure | Passenger Airlines |
| RadioShack Corporation | Fort Worth | Computers and Electronics | Consumer Electronics, Parts and Repair |
| KBR, Inc. | Houston | Government | International Bodies and Organizations |
| Spectra Energy Partners, L.P. | Houston | Energy and Utilities | Gas and Electric Utilities |
| Energy Future Holdings | Dallas | Energy and Utilities | Energy and Utilities Other |
| Southwest Airlines Corporation | Dallas | Transportation and Storage | Air Couriers and Cargo Services |
training details
locations, tags and why hsg
the hartmann software group advantage
A successful career as a software developer or other IT professional requires a solid understanding of software development processes, design patterns, enterprise application architectures, web services, security, networking and much more. The progression from novice to expert can be a daunting endeavor; this is especially true when traversing the learning curve without expert guidance. A common experience is that too much time and money is wasted on a career plan or application due to misinformation.
The Hartmann Software Group understands these issues and addresses them and others during any training engagement. Although no IT educational institution can guarantee career or application development success, HSG can get you closer to your goals at a far faster rate than self paced learning and, arguably, than the competition. Here are the reasons why we are so successful at teaching:
Learn from the experts.

We have provided software development and other IT related training to many major corporations in Texas since 2002.
Our educators have years of consulting and training experience; moreover, we require each trainer to have cross-discipline expertise i.e. be Java and .NET experts so that you get a broad understanding of how

industry wide

experts work and think.

Discover tips and tricks about Cisco programming
Get your questions answered by easy to follow, organized Cisco experts
Get up to speed with vital Cisco programming tools
Save on travel expenses by learning right from your desk or home office. Enroll in an online instructor led class. Nearly all of our classes are offered in this way.
Prepare to hit the ground running for a new job or a new position
See the big picture and have the instructor fill in the gaps
We teach with sophisticated learning tools and provide excellent supporting course material
Books and course material are provided in advance
Get a book of your choice from the HSG Store as a gift from us when you register for a class
Gain a lot of practical skills in a short amount of time
We teach what we know…software
We care…
learn more
page tags
what brought you to visit us
Pharr, Texas Cisco Training , Pharr, Texas Cisco Training
Classes
, Pharr, Texas Cisco Training
Courses
, Pharr, Texas Cisco Training
Course
, Pharr, Texas Cisco Training
Seminar
training locations
Texas cities where we offer Cisco Training Classes