DevOps Training Classes in Medford, Massachusetts
Learn DevOps in Medford, Massachusetts and surrounding areas via our hands-on, expert led courses. All of our classes either are offered on an onsite, online or public instructor led basis. Here is a list of our current DevOps related training offerings in Medford, Massachusetts: DevOps Training
Course Directory
[training on all levels]
Technical Training Courses
Software engineer/architect, System Admin ... Welcome!
Business Training Courses
Project Managers, Business Analysts, Paralegals ... Welcome!
Upcoming Classes
Gain insight and ideas from students with different perspectives and experiences.
Blog Entries
publications that: entertain, make you think, offer insight
On March 6 of this year, Microsoft's .NET Foundation released its third preview release of .NET Core 3 — which is its free and open-source framework for developing apps on Windows, MacOS and Linux — with an official release scheduled for later this year. This release brings a wealth of new features and enhancements. This includes the following:
1. Windows Desktop Support
One of the biggest additions to version 3.0 of the framework is the ability to develop Windows desktop applications. The new Windows Desktop component lets you build applications using either the Windows Presentation Foundation (WPF) graphical subsystem or the Windows Forms graphical class library. You can also use Windows UI XAML Library (WinUI) controls in your applications.
The Windows Desktop component is only supported and included on Windows installs.
2. Support for C# 8
The new framework has support for C# 8, which includes not only the ability to create asynchronous steams but features such as:
Index and Range data types
Using declarations
Switch expressions
The Index and Range data types make array manipulation easier, while Using declarations ensure that your objects get disposed once they are out of scope. Finally, Switch expressions extend Switch statements by allowing you to return a value.
3. IEEE Floating-Point Improvements
The new framework includes floating point APIs that comply with IEEE 754-2008. This includes fixes to both formatting and parsing as well as new Math APIs such as:
BitIncrement/BitDecrement
MaxMagnitude/MinMagnitude
ILogB
ScaleB
Log2
FusedMultiplyAdd
CopySign
4. Support for Performance-Oriented CPU Instructions
The new framework includes support for both SIMD and Bit Manipulation instruction sets, which can create significant performance boosts in certain situations, such as when you are processing data in parallel.
5. Default Executables
With the new framework, you can now produce framework-dependent executables by default without having to use self-contained deployments.
6. Local dotnet Tools
In the previous version of the framework, there was support for global dotnet tools. But the current version adds support for local tools as well. These tools are associated with a specific disk location, and this allows you to enable per-repository and per-project tooling.
7. Support for MSIX Deployments
The new framework supports MSIX, which is a Windows app package format that you can use when deploying Windows desktop applications.
8. Built-In and Fast JSON Support
In prior versions of the framework, you had to use Json.NET if you wanted JSON support in your application. The framework, though, now has built-in support that is not only fast but also has low allocation requirements. It also adds 3 new JSON types, which include:
Utf8JsonReader
Utf8JsonWriter
JsonDocument
9. Cryptography Support
The new framework supports AES-GCM and AES-CCM ciphers. It also supports the importing and exporting of asymmetric public and private keys from a variety of formats without the need of an X.509 certificate.
Platform Support
.NET Core 3 supports the following operating systems:
Alpine: 3.8+
Debian: 9+
Fedora: 26+
macOS: 10.12+
openSUSE: 42.3+
RHEL: 6+
SLES: 12+
Ubuntu: 16.04+
Windows Clients: 7, 8.1, 10 (1607+)
Windows Servers: 2012 R2 SP1+
The framework further supports the following chips:
x64 (Windows, macOS and Linux)
x86 (Windows)
ARM32 (Windows and Linux)
ARM64 (Linux)
Jump to top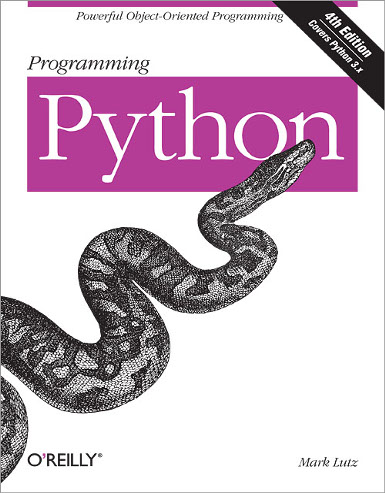 Python is an incredibly powerful and useful computer programming language that many of the biggest websites in the world rely on for their foundation. Python provides reliable results that are functional and involve a variety of dynamic scripted and non-scripted contexts. And because it is free and open source, it has remained a popular choice for a variety of different developers who are looking to build new sites on one of the most reliable languages available. Here is a look at 10 of the most famous software programs that are written in Python and what they do.

YouTube
If you love watching hours of homemade and professional quality video clips on YouTube, you can thank Python for giving you that option. The foundation for Python helped YouTube integrate streaming videos into their pages, as well as the ability to like videos and embed certain information. YouTube is one of the most popular sites on the Internet, and it runs off of one of the most powerful languages in Python.

DropBox
What started as a powerful app, DropBox is now used by a variety of individuals, businesses, companies, organizations and more. This program lets you save files to a cloud-based service, that you can then access from anywhere in the world. With Python at the root of DropBox, there is no longer a need for USB sticks or blank CDs, since you can now save and share everything with your cloud-based account.

Google
It takes a lot of power to be able to handle the most popular search engine in the entire world. That is why Google uses Python for its mainframe foundation, as well as in addition to various apps that it runs in conjunction with the main site. The ease that Google provides for finding certain information, would be impossible without Python at the core.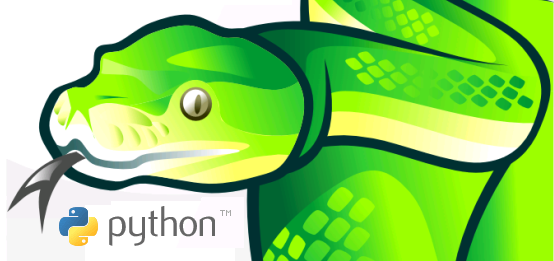 Quora
Got a question? Ask it on Quora. This site compiles a list of questions and answers that come from a community of individuals. Those questions are then organized by various members of the community, which puts the most relevant information at the top. The creators of Quora, who happened to be former Facebook employees, decided to use Python to help them create the world's best Magic 8 ball in Quora.

Instagram
If you love taking photos of your food or a new outfit and posting it online for all of your friends to see, you can thank Python for that ability. Granted, Instagram has both a very powerful app and a website, but the latter runs on Python language. The system allows for users to browse, find and post pictures that they like on the site.

BitTorrent
BitTorrent has evolved quite a bit in recent years, but its foundation and earlier years were built on Python. When it comes to one of the largest databases of knowledge, media and content, BitTorrent is the way to go. But you wouldn't be able to get any of those lectures or other legal stuff that you are downloading from BitTorrent, if it wasn't for Python.

Spotify
Spotify changed the music game when it allowed you to listen to ad-free music of your choice. This wasn't a program where you got to select a playlist, but rather full songs that you love, on repeat as many times as you can imagine, if you so desire. But whether you are rocking out to the latest K-Pop song from Psy or a classic jazz tune, you are doing so because Spotify was built on Python.

Reddit
Reddit is one of the biggest open communities on the web. You have a question, want to talk about something in specific, or find tons of information regarding a particular topic, you can just look on Reddit. The site relies on Python to help them store user names, categorize subreddits, upload links to GIFs and, of course, award gold to valued posters.

Yahoo Maps
Much like Google, Yahoo also uses Python for a variety of different resources. Most valued may be Yahoo Maps. The API and programming behind the maps program, which is built with Python, allows for users to find locations, get directions and even find reviews about local places.

Hipmunk
If you love to travel, you have likely come across Hipmunk. And while the site lets you save money on booking your itinerary through Hipmunk, it is Python that keeps everything organized. Python also helps sort the best discounts and rates, so you can get the best packages available.

Python is an incredibly powerful tool for web development. More and more sites rely on it, including 10 of the most powerful sites in the world that are listed here.
Related:

Current Active List of Organizations that use Python
I've been a technical recruiter for several years, let's just say a long time. I'll never forget how my first deal went bad and the lesson I learned from that experience. I was new to recruiting but had been a very good sales person in my previous position. I was about to place my first contractor on an assignment. I thought everything was fine. I nurtured and guided my candidate through the interview process with constant communication throughout. The candidate was very responsive throughout the process. From my initial contact with him, to the phone interview all went well and now he was completing his onsite interview with the hiring manager.
Shortly thereafter, I received the call from the hiring manager that my candidate was the chosen one for the contract position, I was thrilled. All my hard work had paid off. I was going to be a success at this new game! The entire office was thrilled for me, including my co-workers and my bosses. I made a good win-win deal. It was good pay for my candidate and a good margin for my recruiting firm. Everyone was happy.
I left a voicemail message for my candidate so I could deliver the good news. He had agreed to call me immediately after the interview so I could get his assessment of how well it went. Although, I heard from the hiring manager, there was no word from him. While waiting for his call back, I received a call from a Mercedes dealership to verify his employment for a car he was trying to lease. Technically he wasn't working for us as he had not signed the contract yet…. nor, had he discussed this topic with me. I told the Mercedes office that I would get back to them. Still not having heard back from the candidate, I left him another message and mentioned the call I just received. Eventually he called back. He wanted more money.
I told him that would be impossible as he and I had previously agreed on his hourly rate and it was fine with him. I asked him what had changed since that agreement. He said he made had made much more money in doing the same thing when he lived in California. I reminded him this is a less costly marketplace than where he was living in California. I told him if he signed the deal I would be able to call the car dealership back and confirm that he was employed with us. He agreed to sign the deal.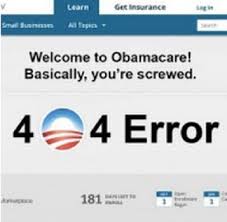 Millions of people experienced the frustration and failures of the Obamacare website when it first launched. Because the code for the back end is not open source, the exact technicalities of the initial failings are tricky to determine. Many curious programmers and web designers have had time to examine the open source coding on the front end, however, leading to reasonable conclusions about the nature of the overall difficulties.

Lack of End to End Collaboration
The website was developed with multiple contractors for the front-end and back-end functions. The site also needed to be integrated with insurance companies, IRS servers, Homeland Security servers, and the Department of Veterans Affairs, all of whom had their own legacy systems. The large number of parties involved and the complex nature of the various components naturally complicated the testing and integration of each portion of the project.

The errors displayed, and occasionally the lack thereof, indicated an absence of coordination between the parties developing the separate components. A failed sign up attempt, for instance, often resulted in a page that displayed the header but had no content or failure message. A look at end user requests revealed that the database was unavailable. Clearly, the coding for the front end did not include errors for failures on the back end.

Bloat and the Abundance of Minor Issues
Obviously, numerous bugs were also an issue. The system required users to create passwords that included numbers, for example, but failed to disclose that on the form and in subsequent failure messages, leaving users baffled. In another issue, one of the pages intended to ask users to please wait or call instead, but the message and the phone information were accidentally commented out in the code.

While the front-end design has been cleared of blame for the most serious failures, bloat in the code did contribute to the early difficulties users experienced. The site design was heavy with Javascript and CSS files, and it was peppered with small coding errors that became particularly troublesome when users faced bottlenecks in traffic. Frequent typos throughout the code proved to be an additional embarrassment and were another indication of a troubled development process.

NoSQL Database
The NoSQL database is intended to allow for scalability and flexibility in the architecture of projects that will use it. This made NoSQL a logical choice for the health insurance exchange website. The newness of the technology, however, means personnel with expertise can be elusive. Database-related missteps were more likely the result of a lack of experienced administrators than with the technology itself. The choice of the NoSQL database was thus another complication in the development, but did not itself cause the failures.

Another factor of consequence is that the website was built with both agile and waterfall methodology elements. With agile methods for the front end and the waterfall methodology for the back end, streamlining was naturally going to suffer further difficulties. The disparate contractors, varied methods of software development, and an unrealistically short project time line all contributed to the coding failures of the website.
Tech Life in Massachusetts
It?s no wonder that Massachusetts is a hub of major activity in information technology with a collection of 121 institutions for higher education. In 2007 Mass. impressively scored the highest of all the states in math on the National Assessments of Educational Progress. Some fun facts about Massachusest: - The first U.S.Postal zip code in Massachusetts is 01001 at Agawam. - The Boston University Bridge on Commonwealth Avenue in Boston is the only place in the world where a boat can sail under a train driving under a car driving under an airplane.
We need learn what we need to learn, know what we need to know, and do what we need to do. Thomas S. Monson
other Learning Options
Software developers near Medford have ample opportunities to meet like minded techie individuals, collaborate and expend their career choices by participating in Meet-Up Groups. The following is a list of Technology Groups in the area.
| Company Name | City | Industry | Secondary Industry |
| --- | --- | --- | --- |
| Cabot Corporation | Boston | Telecommunications | Telephone Service Providers and Carriers |
| LPL Financial | Boston | Financial Services | Personal Financial Planning and Private Banking |
| NSTAR Gas and Electric Company | Westwood | Energy and Utilities | Gas and Electric Utilities |
| Cabot Corporation | Boston | Manufacturing | Plastics and Rubber Manufacturing |
| BJ's Wholesale Club, Inc. | Westborough | Retail | Department Stores |
| American Tower Corporation | Boston | Telecommunications | Telecommunications Equipment and Accessories |
| Hologic, Inc. | Bedford | Healthcare, Pharmaceuticals and Biotech | Medical Devices |
| Global Partners LP | Waltham | Retail | Gasoline Stations |
| Northeast Utilities | Boston | Energy and Utilities | Gas and Electric Utilities |
| Liberty Mutual Holding Company | Boston | Financial Services | Insurance and Risk Management |
| Staples Inc. | Framingham | Computers and Electronics | Office Machinery and Equipment |
| Thermo Fisher Scientific Inc. | Waltham | Healthcare, Pharmaceuticals and Biotech | Medical Devices |
| Hanover Insurance Group, Inc. | Worcester | Financial Services | Insurance and Risk Management |
| The TJX Companies, Inc. | Framingham | Retail | Department Stores |
| Iron Mountain, Inc. | Boston | Software and Internet | Data Analytics, Management and Storage |
| Massachusetts Mutual Financial Group | Springfield | Financial Services | Insurance and Risk Management |
| Beacon Roofing Supply, Inc. | Peabody | Manufacturing | Concrete, Glass, and Building Materials |
| Raytheon Company | Waltham | Software and Internet | Software |
| Analog Devices, Inc. | Norwood | Computers and Electronics | Consumer Electronics, Parts and Repair |
| Biogen Idec Inc. | Weston | Healthcare, Pharmaceuticals and Biotech | Biotechnology |
| Boston Scientific Corporation | Natick | Healthcare, Pharmaceuticals and Biotech | Medical Supplies and Equipment |
| PerkinElmer, Inc. | Waltham | Computers and Electronics | Instruments and Controls |
| State Street Corporation | Boston | Financial Services | Trust, Fiduciary, and Custody Activities |
| EMC Corporation | Hopkinton | Computers and Electronics | Networking Equipment and Systems |
training details
locations, tags and why hsg
the hartmann software group advantage
A successful career as a software developer or other IT professional requires a solid understanding of software development processes, design patterns, enterprise application architectures, web services, security, networking and much more. The progression from novice to expert can be a daunting endeavor; this is especially true when traversing the learning curve without expert guidance. A common experience is that too much time and money is wasted on a career plan or application due to misinformation.
The Hartmann Software Group understands these issues and addresses them and others during any training engagement. Although no IT educational institution can guarantee career or application development success, HSG can get you closer to your goals at a far faster rate than self paced learning and, arguably, than the competition. Here are the reasons why we are so successful at teaching:
Learn from the experts.

We have provided software development and other IT related training to many major corporations in Massachusetts since 2002.
Our educators have years of consulting and training experience; moreover, we require each trainer to have cross-discipline expertise i.e. be Java and .NET experts so that you get a broad understanding of how

industry wide

experts work and think.

Discover tips and tricks about DevOps programming
Get your questions answered by easy to follow, organized DevOps experts
Get up to speed with vital DevOps programming tools
Save on travel expenses by learning right from your desk or home office. Enroll in an online instructor led class. Nearly all of our classes are offered in this way.
Prepare to hit the ground running for a new job or a new position
See the big picture and have the instructor fill in the gaps
We teach with sophisticated learning tools and provide excellent supporting course material
Books and course material are provided in advance
Get a book of your choice from the HSG Store as a gift from us when you register for a class
Gain a lot of practical skills in a short amount of time
We teach what we know…software
We care…
learn more
page tags
what brought you to visit us
Medford, Massachusetts DevOps Training , Medford, Massachusetts DevOps Training
Classes
, Medford, Massachusetts DevOps Training
Courses
, Medford, Massachusetts DevOps Training
Course
, Medford, Massachusetts DevOps Training
Seminar
training locations
Massachusetts cities where we offer DevOps Training Classes