.NET Training Classes in Denton, Texas
Learn .NET in Denton, Texas and surrounding areas via our hands-on, expert led courses. All of our classes either are offered on an onsite, online or public instructor led basis. Here is a list of our current .NET related training offerings in Denton, Texas: .NET Training
Denton Upcoming Instructor Led Online and Public .NET Training Classes
Course Directory
[training on all levels]
Technical Training Courses
Software engineer/architect, System Admin ... Welcome!
Business Training Courses
Project Managers, Business Analysts, Paralegals ... Welcome!
Upcoming Classes
Gain insight and ideas from students with different perspectives and experiences.
Blog Entries
publications that: entertain, make you think, offer insight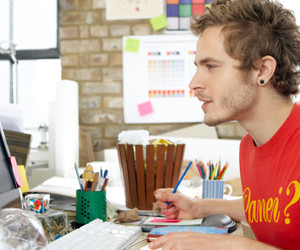 The future looks just as bright for information technology as it did ten years ago when this career field started growing in huge numbers due to major internet technological advances and the popularity of mobile devices such as the smartphone and eReaders like Amazon's Kindle. In classrooms and libraries across the nation, information technology has become instrumental in the way students learn and the way teachers give lessons, and thanks to online education more adults have access to a better education without incurring a lot of debt. Needles to say, the need for qualified workers in information technology will continue in times to come. Some of the technological careers that are rapidly growing in popularity in the last decade are a direct reflection of current trends.
Information Technology Managers

The information technology manager is responsible for handling all computer activities for a business and performs upgrades on computer software and hardware, installs new security features on computers, creates budgets and goals for the IT department, supervises other IT employees and troubleshoots computers when needed. According to the Bureau of Labor Statistics, there were 332,700 information technology management jobs filled in 2012 and a majority of these positions were in the computer systems sector. Most information technology managers hold a bachelor's degree in computer science or information technology, and a growing number of employers prefer a graduate degree. The job growth is expected to grow at 15% between now and 2022.

Mobile Application Developers

This job will grow by leaps and bounds as millions of people continue to purchase mobile devices and download apps for business and entertainment purposes. It creates expanded opportunities for those who want to become mobile application developers. A mobile application developer often works with other developers to create mobile-friendly apps or mobile-friendly versions of business websites for consumers. The developer may have his own firm or he may be employed with a larger company, and he will need to understand the basics of web design and different kinds of codes to succeed in this career. The Bureau of Labor Statistics states that the job growth is expected to be at 28% by 2020.

Health Information Technology

Another fast growing sector within information technology is health information technology and there are various jobs to choose from. You can work with health insurance providers and your duties would include processing patients' insurance claims and managing patients' insurance information using a computer database. Another option is to work as a medical biller in a doctor's office preparing patient's invoices. The good thing about these jobs is that you do not need a four-year degree to get the training; you can obtain a two-year associates degree or a certificate in health information technology.

Search Engine Optimization Consultant

This is an important information technology career because most businesses have websites and if these websites are going to receive high traffic from visitors and earn profit, proper search engine optimization is necessary. The SEO consultant's job is to ensure that a business website gets high rankings on the major search engines and plenty of traffic from visitors. A good SEO consultant at a minimum will know how to research keywords effectively and implement these into the website's content based on the website's theme and he would utilize web analytics as part of the job. An SEO consultant may work on a freelance basis or be employed with an advertising company as an example.

Best Cities for Technology Careers

If you're thinking about relocating for your career, here are some of the best cities currently for information technology jobs listed in Forbes.
From Brennan's Blog which is no longer up and running:
I use Remote Desktop all the time to work inside of my development systems hosted by Microsoft Virtual Server. I use the host system to browse the web for documentation and searches as I work and when I need to copy some text from the web browser I find many times the link between the host clipboard and the remote clipboard is broken. In the past I have read that somehow the remote clipboard utility, rdpclip.exe, gets locked and no longer allows the clipboard to be relayed between the host and the client environment. My only way to deal with it was to use the internet clipboard, cl1p.net. I would create my own space and use it to send content between environments. But that is a cumbersome step if you are doing it frequently.
The only way I really knew to fix the clipboard transfer was to close my session and restart it. That meant closing the tools I was using like Visual Studio, Management Studio and the other ancillary processes I have running as I work and then restarting all of it just to restore the clipboard. But today I found a good link on the Terminal Services Blog explaining that what is really happening. The clipboard viewer chain is somehow becoming unresponsive on the local or remote system and events on the clipboards are not being relayed between systems. It is not necessarily a lock being put in place but some sort of failed data transmission. It then goes on to explain the 2 steps you can take to restore the clipboard without restarting your session.
Use Task Manager to kill the rdpclip.exe process
Run rdpclip.exe to restart it
The clipboard communications should be restored. My clipboard is currently working because I just restarted my session to fix it, but I wanted to test these steps. I killed rdpclip.exe and started it and was able to copy/paste from the remote to the host system. The next time my clipboard dies I will have to check to see if these steps truly do work.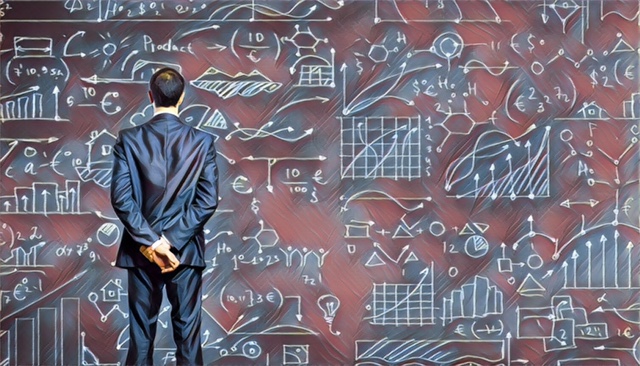 Companies have been collecting and analyzing data forever, pretty much." So what's really new here? What's driving the data-analytics revolution and what does it mean for those that choose to postpone or ignore the pivotal role big-data is currently having on productivity and competition globally?
General Electric chairman and CEO Jeff Immelt explains it best when stating that "industrial companies are now in the information business—whether they like it or not." Likewise, digital data is now everywhere, it's in every industry, in every economy, in every organization and according to the McKinsey Global Institute (MGI), this topic might once have concerned only a few data geeks, but big data is now relevant for leaders across every sector as well as consumers of products and services.
In light of the new data-driven global landscape and rapid technological advances, the question for senior leaders in companies now is how to integrate new capabilities into their operations and strategies—and position themselves globally where analytics can influence entire industries. An interesting discussion with six of theses senior leaders is covered in MGI's article, "How companies are using big data and analytics," providing us with a glimpse into a real-time decision making processes.
Python is a powerful tool that can be used for many automation tasks in the workplace. It's notorious for being one of the most simple and versatile options available in the world of programming languages. For this reason, many people choose to automate an enormous amount of their workflow with Python. We've compiled a few ideas for automating the boring stuff using Python. Let's take a look.
Managing Emails
Most businesses rely on emails being sent out regularly in order to ensure everything runs smoothly. Doing this by hand can be boring and time-consuming. To alleviate this, there are packages written with and for Python that enable you to automate certain aspects of this process. Adding and removing individuals from mailing lists can be automated as well, especially if your business has a policy to automatically add and remove people from certain mailing lists when certain conditions are met. For example, after a customer of yours doesn't interact with your company after an extended period of time, it may be prudent to remove them from your mailing list, or you can send them a premade email reminding them of your services. This is just one way that you can save your company time and money using automation with Python.
Repetitive File System Operations
Even for personal tasks, Python excels at performing repetitive file system operations. For example, it can convert files, rename, move, delete, and sort files as much as you need it to. This can be useful in many ways. If you have a folder of mp3 files that you need to compress, this can be sped up using Python. Additionally, you can create a set of criteria that need to be met in order for a given file to be considered useless, and then delete it. As a side note, be extremely careful when automating any sort of file deletion or altering, because a bug in your program can cause severe damage to your data and even to your computer. Still, these tools are extremely powerful and can be life-saving when used properly.
Start-up Tasks
Whether you're running a server or just using your own personal computer, there are always tasks that need to be done when your computer starts up, or you're beginning a certain process. For example, you can automate the task of backing up your email inbox. This can ensure your files are being kept safe, and it can be triggered whenever your start up your computer. Additionally, if you need to collect or create any sort of logging data in order to document daily operations, you can use Python to alleviate some of these time-consuming processes.
Web Scraping
And finally, we have Web Scraping. This process may be slightly more advanced for a beginner Python user, but it doesn't take a terribly long time to learn, and it opens up a whole new world of opportunity in terms of data collection and management. Web scraping is extremely important because it not only allows you to automatically search for certain pieces of content on the internet, but it can also alert you to changes and updates to existing websites. If your business relies on certain trends on social media, you can scrape sites while searching for the presence of certain keywords, and if you're a stock trader or bitcoin guru, you can automate some of your price-checking and set custom alerts for price changes. The field of web scraping is enormous, and there is a practically infinite amount of content written on this particular subject. If you're interested in learning more, there are vast amounts of free resources on the internet that can help you get started. Web scraping is certainly one of the most important skills to have in almost any line of work.
Get Creative!
At this point, we'd like to advise you to get more familiar with the libraries and APIs that are available to you. Each individual workflow is different and requires familiarity with different technologies. Because of this, you will know better than anybody else which items are worth automating and which aren't. Some people try to automate everything, and some people prefer to do certain tasks manually, but sometimes spending a few hours automating a job that takes one minute will end up being a time-saver after only a few months.
We've gone over quite a few options in this article, but no single human alive is familiar with absolutely everything Python can do. Hopefully, you're now more familiar with the options available to you, and you should now be better equipped to search for further information that is more relevant to your specific use case. Have fun digging into the many nuances and functionalities that the Python language has to offer!
Tech Life in Texas
Austin may be considered the live music capital of the world but the field of technology is becoming the new norm in the The Lone Star State. Home to Dell and Compaq computers, there is a reason why central Texas is often referred to as the Silicon Valley of the south. It?s rated third on the charts of the top computer places in the United States with a social learning and training IT atmosphere. Adding the fact that Austin offers fairly inexpensive living costs for students, software developers may take note as they look to relocate.
Theory is knowledge that doesn't work. Practice is when everything works and you don't know why. ~ Hermann Hesse
other Learning Options
Software developers near Denton have ample opportunities to meet like minded techie individuals, collaborate and expend their career choices by participating in Meet-Up Groups. The following is a list of Technology Groups in the area.
| Company Name | City | Industry | Secondary Industry |
| --- | --- | --- | --- |
| Dr Pepper Snapple Group | Plano | Manufacturing | Nonalcoholic Beverages |
| Western Refining, Inc. | El Paso | Energy and Utilities | Gasoline and Oil Refineries |
| Frontier Oil Corporation | Dallas | Manufacturing | Chemicals and Petrochemicals |
| ConocoPhillips | Houston | Energy and Utilities | Gasoline and Oil Refineries |
| Dell Inc | Round Rock | Computers and Electronics | Computers, Parts and Repair |
| Enbridge Energy Partners, L.P. | Houston | Transportation and Storage | Transportation & Storage Other |
| GameStop Corp. | Grapevine | Retail | Retail Other |
| Fluor Corporation | Irving | Business Services | Management Consulting |
| Kimberly-Clark Corporation | Irving | Manufacturing | Paper and Paper Products |
| Exxon Mobil Corporation | Irving | Energy and Utilities | Gasoline and Oil Refineries |
| Plains All American Pipeline, L.P. | Houston | Energy and Utilities | Gasoline and Oil Refineries |
| Cameron International Corporation | Houston | Energy and Utilities | Energy and Utilities Other |
| Celanese Corporation | Irving | Manufacturing | Chemicals and Petrochemicals |
| HollyFrontier Corporation | Dallas | Energy and Utilities | Gasoline and Oil Refineries |
| Kinder Morgan, Inc. | Houston | Energy and Utilities | Gas and Electric Utilities |
| Marathon Oil Corporation | Houston | Energy and Utilities | Gasoline and Oil Refineries |
| United Services Automobile Association | San Antonio | Financial Services | Personal Financial Planning and Private Banking |
| J. C. Penney Company, Inc. | Plano | Retail | Department Stores |
| Energy Transfer Partners, L.P. | Dallas | Energy and Utilities | Energy and Utilities Other |
| Atmos Energy Corporation | Dallas | Energy and Utilities | Alternative Energy Sources |
| National Oilwell Varco Inc. | Houston | Manufacturing | Manufacturing Other |
| Tesoro Corporation | San Antonio | Manufacturing | Chemicals and Petrochemicals |
| Halliburton Company | Houston | Energy and Utilities | Energy and Utilities Other |
| Flowserve Corporation | Irving | Manufacturing | Tools, Hardware and Light Machinery |
| Commercial Metals Company | Irving | Manufacturing | Metals Manufacturing |
| EOG Resources, Inc. | Houston | Energy and Utilities | Gasoline and Oil Refineries |
| Whole Foods Market, Inc. | Austin | Retail | Grocery and Specialty Food Stores |
| Waste Management, Inc. | Houston | Energy and Utilities | Waste Management and Recycling |
| CenterPoint Energy, Inc. | Houston | Energy and Utilities | Gas and Electric Utilities |
| Valero Energy Corporation | San Antonio | Manufacturing | Chemicals and Petrochemicals |
| FMC Technologies, Inc. | Houston | Energy and Utilities | Alternative Energy Sources |
| Calpine Corporation | Houston | Energy and Utilities | Gas and Electric Utilities |
| Texas Instruments Incorporated | Dallas | Computers and Electronics | Semiconductor and Microchip Manufacturing |
| SYSCO Corporation | Houston | Wholesale and Distribution | Grocery and Food Wholesalers |
| BNSF Railway Company | Fort Worth | Transportation and Storage | Freight Hauling (Rail and Truck) |
| Affiliated Computer Services, Incorporated (ACS), a Xerox Company | Dallas | Software and Internet | E-commerce and Internet Businesses |
| Tenet Healthcare Corporation | Dallas | Healthcare, Pharmaceuticals and Biotech | Hospitals |
| XTO Energy Inc. | Fort Worth | Energy and Utilities | Gasoline and Oil Refineries |
| Group 1 Automotive | Houston | Retail | Automobile Dealers |
| ATandT | Dallas | Telecommunications | Telephone Service Providers and Carriers |
| Anadarko Petroleum Corporation | Spring | Energy and Utilities | Gasoline and Oil Refineries |
| Apache Corporation | Houston | Energy and Utilities | Gasoline and Oil Refineries |
| Dean Foods Company | Dallas | Manufacturing | Food and Dairy Product Manufacturing and Packaging |
| American Airlines | Fort Worth | Travel, Recreation and Leisure | Passenger Airlines |
| Baker Hughes Incorporated | Houston | Energy and Utilities | Gasoline and Oil Refineries |
| Continental Airlines, Inc. | Houston | Travel, Recreation and Leisure | Passenger Airlines |
| RadioShack Corporation | Fort Worth | Computers and Electronics | Consumer Electronics, Parts and Repair |
| KBR, Inc. | Houston | Government | International Bodies and Organizations |
| Spectra Energy Partners, L.P. | Houston | Energy and Utilities | Gas and Electric Utilities |
| Energy Future Holdings | Dallas | Energy and Utilities | Energy and Utilities Other |
| Southwest Airlines Corporation | Dallas | Transportation and Storage | Air Couriers and Cargo Services |
training details
locations, tags and why hsg
the hartmann software group advantage
A successful career as a software developer or other IT professional requires a solid understanding of software development processes, design patterns, enterprise application architectures, web services, security, networking and much more. The progression from novice to expert can be a daunting endeavor; this is especially true when traversing the learning curve without expert guidance. A common experience is that too much time and money is wasted on a career plan or application due to misinformation.
The Hartmann Software Group understands these issues and addresses them and others during any training engagement. Although no IT educational institution can guarantee career or application development success, HSG can get you closer to your goals at a far faster rate than self paced learning and, arguably, than the competition. Here are the reasons why we are so successful at teaching:
Learn from the experts.

We have provided software development and other IT related training to many major corporations in Texas since 2002.
Our educators have years of consulting and training experience; moreover, we require each trainer to have cross-discipline expertise i.e. be Java and .NET experts so that you get a broad understanding of how

industry wide

experts work and think.

Discover tips and tricks about .NET programming
Get your questions answered by easy to follow, organized .NET experts
Get up to speed with vital .NET programming tools
Save on travel expenses by learning right from your desk or home office. Enroll in an online instructor led class. Nearly all of our classes are offered in this way.
Prepare to hit the ground running for a new job or a new position
See the big picture and have the instructor fill in the gaps
We teach with sophisticated learning tools and provide excellent supporting course material
Books and course material are provided in advance
Get a book of your choice from the HSG Store as a gift from us when you register for a class
Gain a lot of practical skills in a short amount of time
We teach what we know…software
We care…
learn more
page tags
what brought you to visit us
Denton, Texas .NET Training , Denton, Texas .NET Training
Classes
, Denton, Texas .NET Training
Courses
, Denton, Texas .NET Training
Course
, Denton, Texas .NET Training
Seminar
training locations
Texas cities where we offer .NET Training Classes